In order to stimulate the consumption of domestic cars, experts, associations and localities, at the same time, propose the Government to reduce 50% of registration fees and extend the payment of special consumption tax for cars assembled and manufactured in the country.
​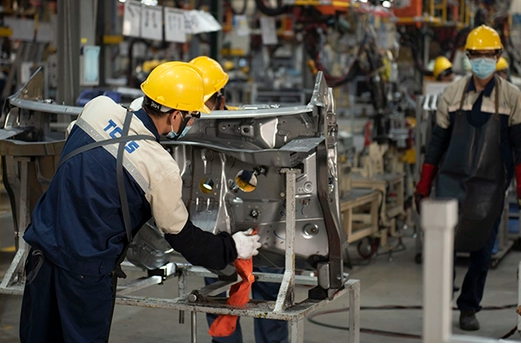 In a document sent to the Prime Minister, Vama (Vietnam Automobile Manufacturers Association) and some other associations proposed that the Government reduce registration fees by 50% and extend the payment of special consumption tax for assembled and domestically produced cars this year to stimulate demand.
After a long time of recording the gloomy situation of the domestic car market with declining sales, according to Vama, in the first quarter or the beginning of the second quarter of this year, it is necessary to have strong enough policies to stimulate market demand such as: reducing 50% of registration fees and extending the payment of special consumption tax in 2023.
Explaining the above proposal, Vama pointed out the fact: Automobile enterprises are struggling to face the situation of rising inventory, purchasing power sharply reduced by credit squeeze, rising interest rates causing market liquidity to shrink.
For the mechanical industry, the Vietnam Association of Mechanical Enterprises (VAMI) also stated the situation: the mechanical industry is also heavily affected by the problem of consumption of vehicles pulled by the mechanical support industry.
If the market does not rise again, the purchasing power does not improve, in the short term, firms are forced to reduce capacity and labor to reduce inventory pressure. This directly affects jobs and workers, leading to the impact on our country's economy and society.
Ninh Binh Provincial People's Committee also sent a document to the Government and ministries. Ninh Binh Provincial People's Committee gave an example:  Currently, the locality is managing the production factory of Thanh Cong Group Joint Stock Company.  Since the beginning of the year, Thanh Cong's automobile production and sales have faced many difficulties because orders have been reduced greatly: In January 2023, vehicle sales decreased by 4,939 vehicles (equivalent to 62.5%), only reaching nearly 3,000 vehicles, down more than 3,700 vehicles (equivalent to 55.8%) compared to January 2022.
With the goal of continuing to increase the production and assembly of cars in the country, contributing to job creation, but still ensuring total budget revenue, the People's Committee of Ninh Binh province proposed to the Government and relevant ministries to urgently propose solutions to support automobile manufacturers in time.
According to Ninh Binh Provincial People's Committee, the application of the policy should be implemented immediately in the first quarter of 2023 and applied throughout, to both support consumers and stimulate demand for cars as well as help businesses reduce cash flow pressure.