3D Smart Solutions (3DS) was formerly known as 3D Technology Service Bureau Center. Our company was established in 2009 with the desire to bring the advanced – modern – world class standards qualified 3D Technology solutions to the Vietnamese market, especially leaning towards promoting the development of small and medium enterprises.
Throughout many years of experience in 3D Tech Solutions, we are always researching for better solutions to reduce and limit difficulties – risk during product processing, in order to bring higher economic benefits to customers. Besides, we are eager to create new opportunities for the Vietnam economy to develop & reach the world level.
Our commitment is continuing to improve and develop 3D Technology Services and Products, becoming a better enterprise by combining two key factors: the values that 3D technology could bring and customers' benefit could have.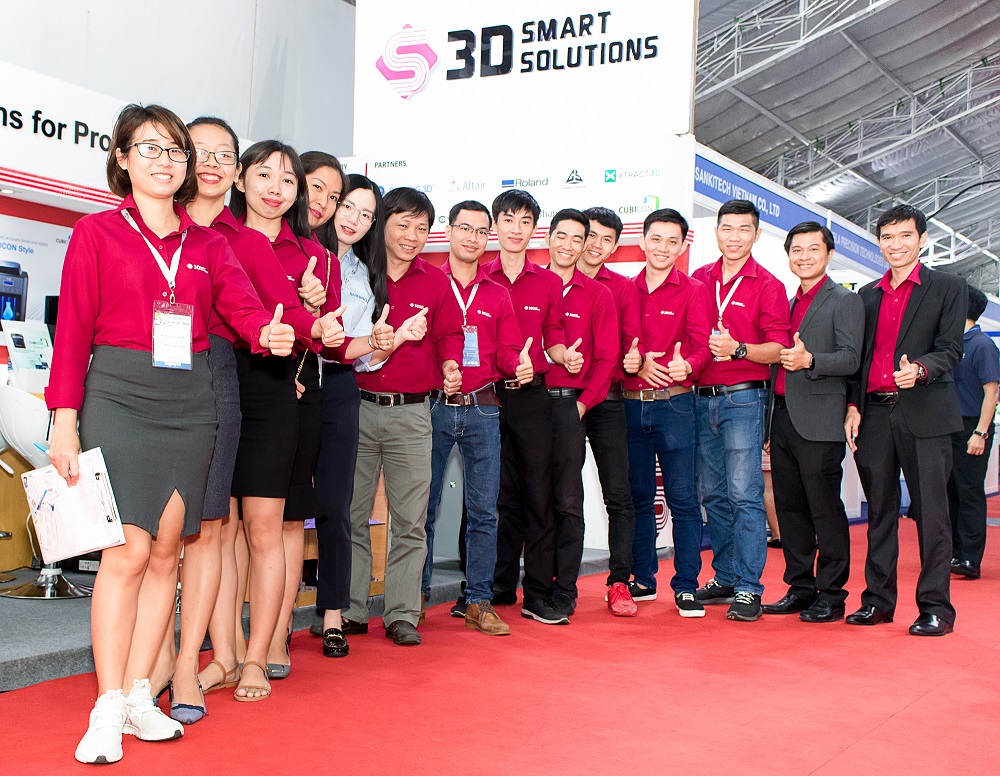 3D Smart Solutions was established to provide One stop 3D solutions for product development to the local manufacturers and foreign partners.
Since the first days of establishing, we have been trusted by local and foreign customers. We have taken part in many successful projects in Vietnam, United States, Korea and Japan. Our customers spread from universities and educational organizations, to global designers and manufacturers.
Based on the sales and number of orders, 3DS is considered one of the top enterprises in Vietnam in providing professional 3D solutions. We are now supplying:
Equipment & Software
– 3D printers, 3D scanners
– Metrology Solutions
– Software: Mastercam, Materialise. Verisurf
3D Service Bureau and Outsourcing
– Fixtures design and manufacturing
– 3D printing and Rapid prototyping
– 3D scanning and Reverse engineering
– 2D/3D inspection
– Industrial design
With our professional 3D services and packaged solutions that made the brand of 3DS, we will keep constantly researching, innovating and upgrading our team skills to provide the best services and solutions to our customers. Our target is to be the no.1 3D workshop in Vietnam and the vicinity.
With our VISION to become the leading services provider of 3D Technology Solutions in Vietnam and the neighborhood, plus our MISSION to promote the growth of small and medium-sized enterprises, 3D Smart Solutions join Vimexpo to have a deeper understanding of our own capabilities compared to the urgent needs of the market, especially in the context of many opportunities and challenges of Vietnam and the world.
For further information, please contact:
3D SMART SOLUTIONS COMPANY LIMITED (3DS)
Head Office | Showroom
No. 9/9, Street no. 9, Linh Trung Ward, Thu Duc City, HCMC, Vietnam
TAX CODE: 0313566379
(+84) (28) 7304 7788
(+84) 3456 99 777
info@3ds.vn