At VIMEXPO 2021, Dien Quang will participate as an exhibitor with lighting products, services and solutions, electrical equipment and smart control.
Established in 1973, Dien Quang is currently considered as the most reputable and the most chosen consumer brand in Vietnam.
Nowadays, Dien Quang guarantees 5 core business advantages as following:
Apply the most advanced technology.
International production scale with in terms of good pricing and stable supply.
Utilize the national advantage of raw materials and costs.
Invest strongly in research and development (R&D) activities and testing.
The advantage model of Dien Quang own corporate culture and management.
As a technology pioneer whose 5 factories with international-standard and synchronous production lines, Dien Quang is capable of controlling manufacturing  process strictly from raw materials to finished products.
Dien Quang products are not only present in all 63 provinces of Vietnam, but also exported to over 30 countries and territories around the world.
In the domestic market, Dien Quang's products are distributed through:
Traditional sales channel with hundreds distributors, tens of thousands retail outlets.
Modern sales channel via electronics centers, supermarkets, bookstores, and convenience stores with thousands stands.
Channel of constructions and projects: Consulting, designing solutions for constructions.
Online sales channel via websites: dienquang.com, e-commerce sites and social networks.
Chain of genuine stores providing lighting products and service.
With the aim of providing products and solutions that bring comfort, safety, and aesthetics, Dien Quang provides the market thousands of products with a variety of designs and types, the five product groups include:
Lighting products – Dien Quang Lighting.
Electrical equipments – Dien Quang electric.
Household appliances – Dien Quang Home.
Smart products – Dien Quang Smart.
Solar products – Dien Quang Solar with various advantages: High capacity inverter; Durable high-performance photovoltaic panels; Stable storage system; Integrated technology equipment from Germany.
In addition, Dien Quang also provides ancillary products for the electronics and plastic injection industries.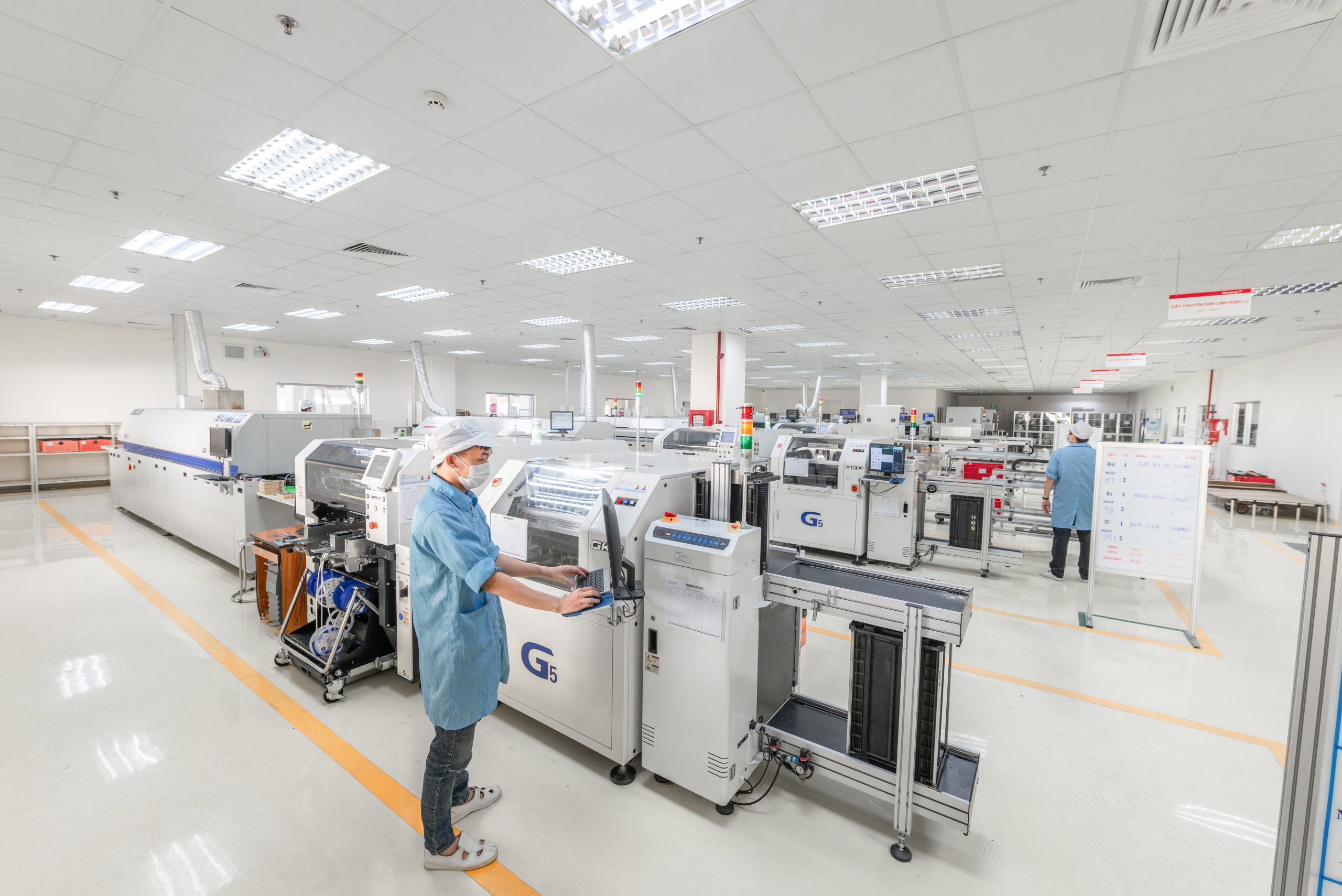 Besides, Dien Quang constantly researches and develops:
Lighting solutions and smart control technology which are widely applied in: Civil, industrial, agricultural, office, hospital, school, city, … to help manage and control devices anytime, anywhere, or according to predetermined scenarios.
Professional lighting solutions for: Decoration, commerce, industry, landscape, embellishment, building and street lighting … including indoor and outdoor lighting.
Homecare – connecting service providers, product suppliers and customers to create a common ecosystem.
Always committed to quality assurance, Dien Quang honored to receive the following awards/certificates:
– TUV Product Certification;
– Certificate of Quality Management System ISO 9001;
– Certificate of Environmental Management System ISO 14001;
– Certificate of Medical Equipment Quality Management System ISO13485;
– Certificate of Laboratory Management System ISO / IEC 17025;
– CE standards – European safety standards;
– UL standards – American safety standards;
– Recognized by the Vietnamese government as the National Brand
– And consecutively voted by consumers as High quality Vietnamese goods;
– Voted by the employees as the Favorite Recruitment Brand and many awards from foreign organizations such as:
– Top 50 best listed companies in Vietnam;
– Top 200 best enterprises with revenue under $ 1 billion in Asia announced by Forbes Asia.
Dien Quang is clearly aware that the company's success has a close connection with the satisfaction of customers and consumers; Therefore, Dien Quang will do the best to repay the trust it has given to Dien Quang products and brands during the past time. Dien Quang will continue to be the most popular choice of millions of families in Vietnam and worldwide.
WHEREVER ELECTRICITY GOES, DIEN QUANG WILL BE RIGHT THERE