Nearly 30 years of establishment and development, Do Thanh Aluminum Joint Stock Company with the brand name Grando Aluminum is one of the top five aluminum profile factories in Vietnam.
ABOUT GRANDO ALUMINIUM
Always following the principle of "Product quality is the survival of the company", since its establishment, Do Thanh Aluminum Joint Stock Company has invested heavily in machinery and production technology systems. . The whole system of machines and lines are imported directly from China and Taiwan. Currently, Do Thanh Aluminum is a factory specializing in aluminum profiles with the leading automation rate in Vietnam with an environmentally friendly production system, ensuring safety in production and saving fuel.
Do Thanh Aluminum Factory always uses the best input materials. Aluminum billets are imported from Korea, Taiwan with aluminum grades 6063, 6005 with high durability, rigidity, strong impact resistance and extremely good abrasion resistance. Grando Aluminum profiled products have outstanding quality, easy processing, and durability over time.
PRODUCTION CAPACITY
Established in 1994, until now Do Thanh Aluminum Factory has risen to become the leading brand in the field of manufacturing and distributing high-grade aluminum profiles. Currently, the factory owns 9 extrusion lines, 3 powder coating lines and automatic anodizing lines with an output of up to 25,000 tons of aluminum profiles per year.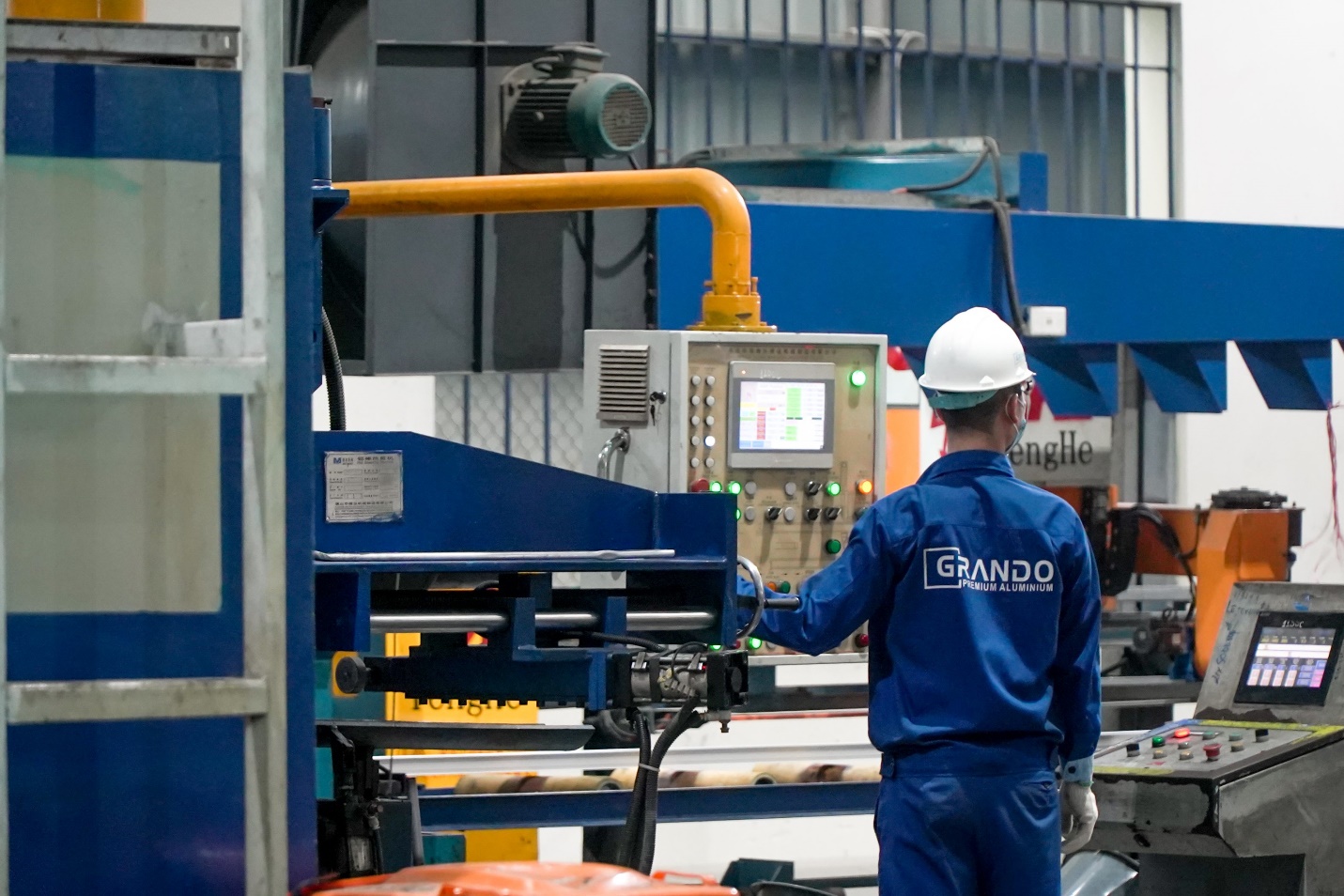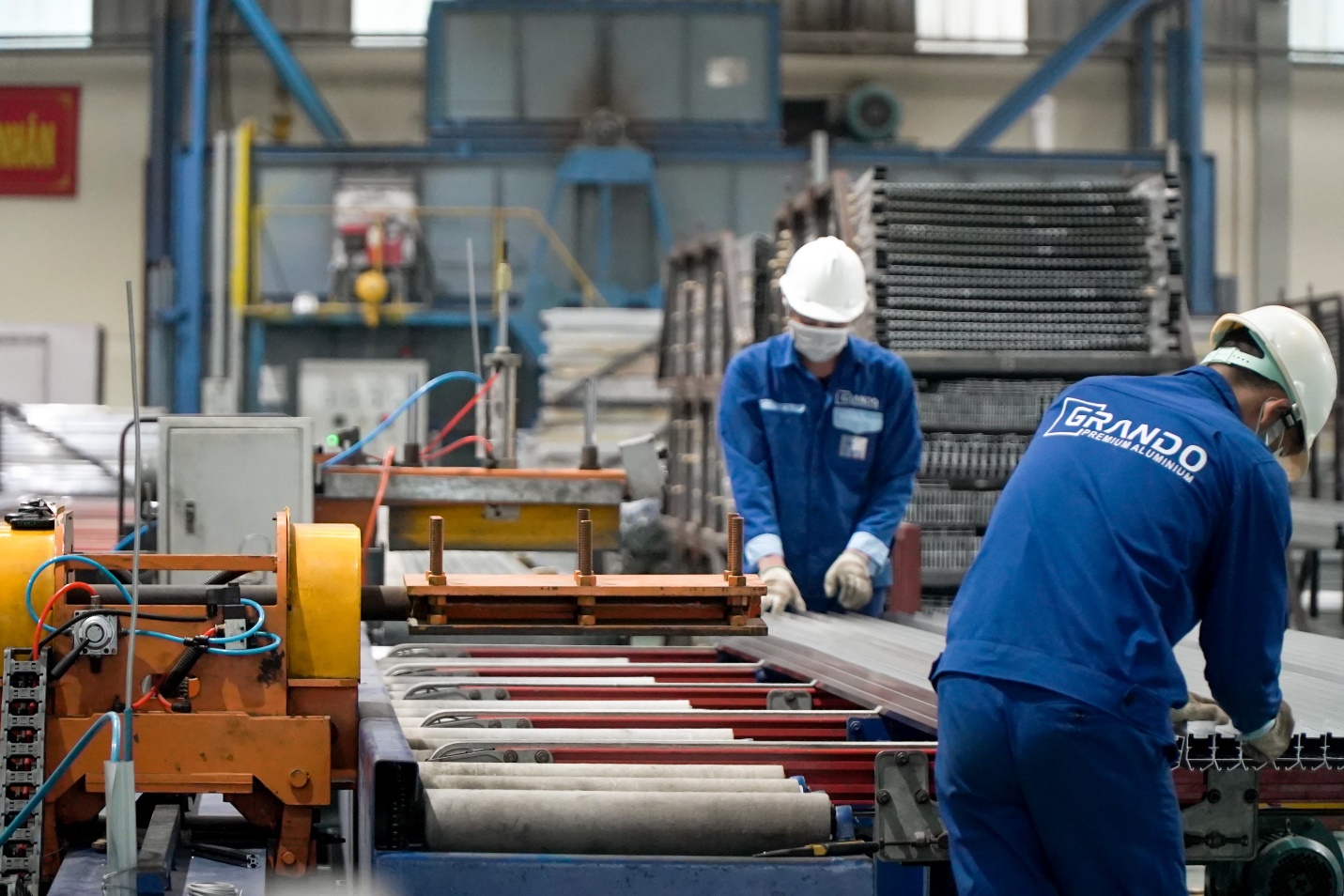 PRODUCTS SYSTEM
In addition to bringing the best quality products to the market, Do Thanh aluminum factory also affirms its leading position through a diverse product system:
– Aluminum profiled
– Solar aluminum
– Industrial aluminum
– Aluminum furniture
– Product surface treatment
– Precision mechanical processing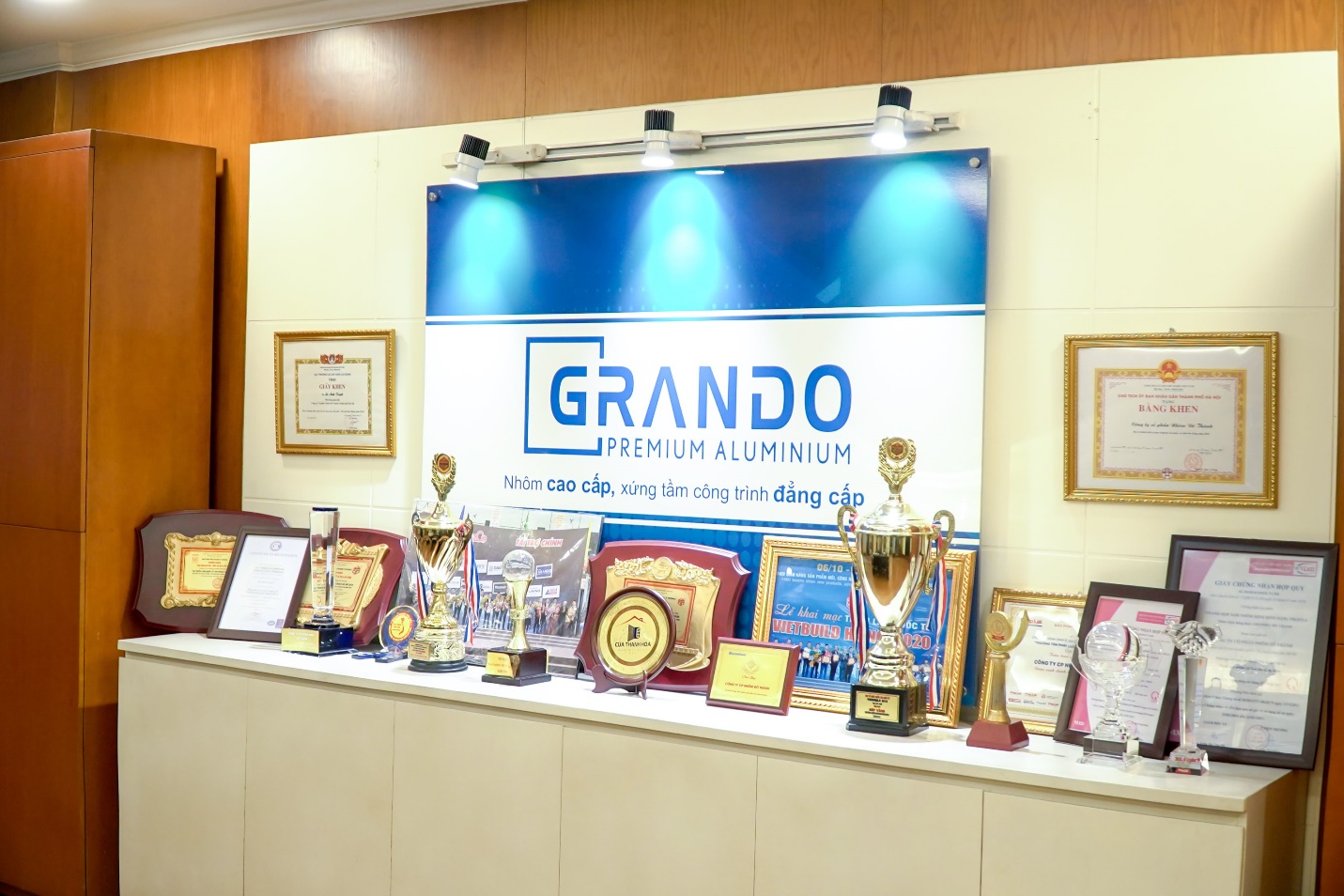 AWARDS AND CERTIFICATIONS
Do Thanh Aluminum Factory is committed to constantly making efforts, improving technology to improve product quality to meet the increasingly demanding needs of customers. Do Thanh aluminum products have won many awards and certifications such as:
– Certificate of standard ISO 9001-2015
– Certificate of conformity issued by Vietnam Institute of Building Materials: Regulation QCNV 16:2019/BXD
– Certificate of conformity with standards: TCVN 5838; 5839; 5841:1994
– Certificate of Top 20 high quality products in Vietnam
– Vietnam Brand Gold Cup Award
– National Strong Brand Gold Cup 2015
– Top 20 brands with sustainable development.
– Dedication award for typical enterprises in the cause of development and national construction.
The above awards and certifications are the clearest evidence of the product quality and production process of Do Thanh aluminum factory.
Participating in the International Exhibition on Supporting Industry and Processing and Manufacturing Vietnam – VIMEXPO 2021, Do Thanh Aluminum Factory wishes to accompany businesses, introduce high quality aluminum profile products and create high-class projects.
To find out more information about Do Thanh aluminum factory, please visit the website https://grando.vn/ or contact the hotline 19000399 directly.