1. About Eastern Sun

Eastern Sun is a digital technology enterprise that applies science and technology innovation to improve business management in Vietnam, especially towards smart production enterprises management.
Our mission: Creating the Digital Economy
Our vision: To become the leading digital technology enterprise in digital transformation progress for businesses in Vietnam towards the global.
Vietnam's national digital transformation program 2020 – 2025 focuses on the development of 3 pillars: Digital Government, Digital Economy, and Digital Society.
During the digital transformation progress in the Digital Economy, Eastern Sun has been investing in developing total system management for Vietnam ERP enterprises along with consulting on total and integrated digital transformation solutions for different businesses.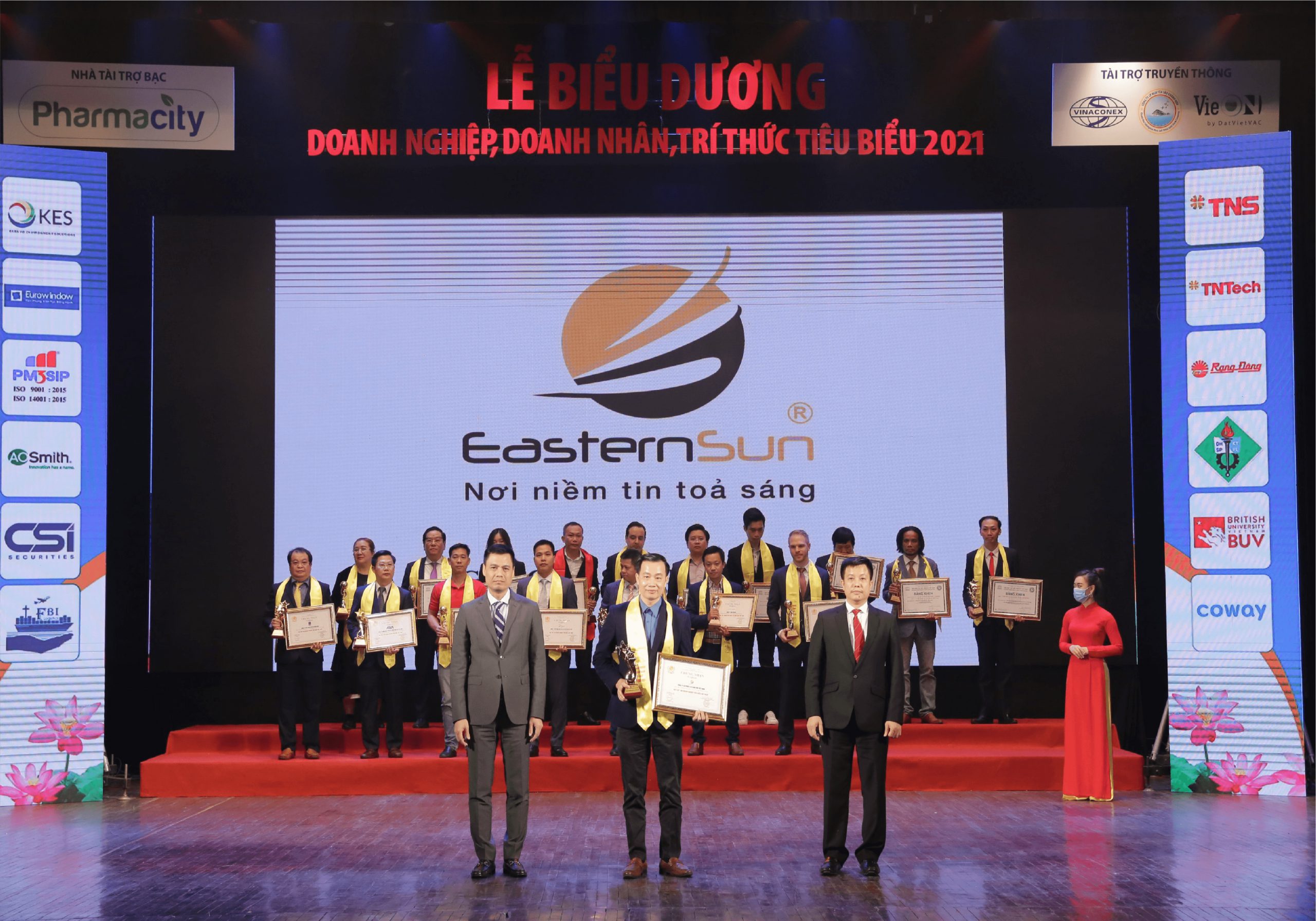 Mr. Dao Quang Dung – General Director of Eastern Sun JSC – was honored to receive an achievement award at the Ceremony of Appreciating Typical Enterprises, Entrepreneurs and Intellectuals 2021 – the reward for our digital transformation solution – which is "Make in Vietnam" and suitable for the Vietnamese management culture of Vietnamese, especially manufacturing enterprises.
2. About Eastern Sun ERP
In the digital era, leading enterprises are those that are aware of the need to apply and promote the power of information technology into business management and operation, including production management, marketing management, financial management, human resources, sales management, etc, thereby creating a faster growth through cost control and optimizing all resources to improve the efficiency of the business.
In the past, business administration was supported by a few single software. Nevertheless, in the digital era, businesses require a unified and comprehensive management solution. Remarkably, Eastern Sun ERP (Enterprise Resource Planning – Enterprise Resource Planning System) is the solution. It can be customized, upgraded, and expanded to meet the needs of enterprises and respond to the continuous changes of the market. Eastern Sun ERP is the central control system of the enterprise.
Eastern Sun ERP connects different departments' data on one system, automating certain tasks to increase work performance. Thereby, it helps increase productivity, time-saving, reducing costs, and increase revenue and profit.
Together with Artificial Intelligence (AI), Big Data on Cloud Computing and Internet of Things (IoT), Eastern Sun ERP is becoming the Smart ERP and the most suitable tool for big businesses and SMEs, solving complex management problems in manufacturing enterprises.

Our "Make In Viet Nam" digital transformation solution – Eastern Sun ERP
3. Eastern Sun at VIMEXPO 2021
Introducing and promoting Eastern Sun.
Introducing Eastern Sun ERP and digital transformation solutions for enterprises.
Connecting with other business partners.
Seeking businesses that need digital transformation.
For further information, please contact:
EASTERN SUN VIETNAM JOINT STOCK COMPANY
Adress: 3rd floor, Intracom building, 82 Dich Vong Hau, Cau Giay, Hanoi.
Tel: 0243 787 2323 – 0933 184 123
Email: info@esvn.com.vn
Website: https://www.easternsun.vn/