Viet Competence Company (VCC) was established in April 2010, with core staff of mechanical and automation engineers, who have over 15 years' experience of being trained and working in Japanese companies in the automotive and motorcycle industries.

With over 10 years of establishment and development, VCC has been affirming its position in the supporting industry. Currently, we have more than 200 members of staff, 4000 sqm of factory space, fully invested with a system of specialized machines, state-of-the-art equipment including CNC precision processing machines, EDM, etc. that bring the highest accuracy to products, meet and satisfy all requirements from customers.
VCC mainly focuses on the following fields: Automation, Trading – Distribution, Mold Machining, Mass Production.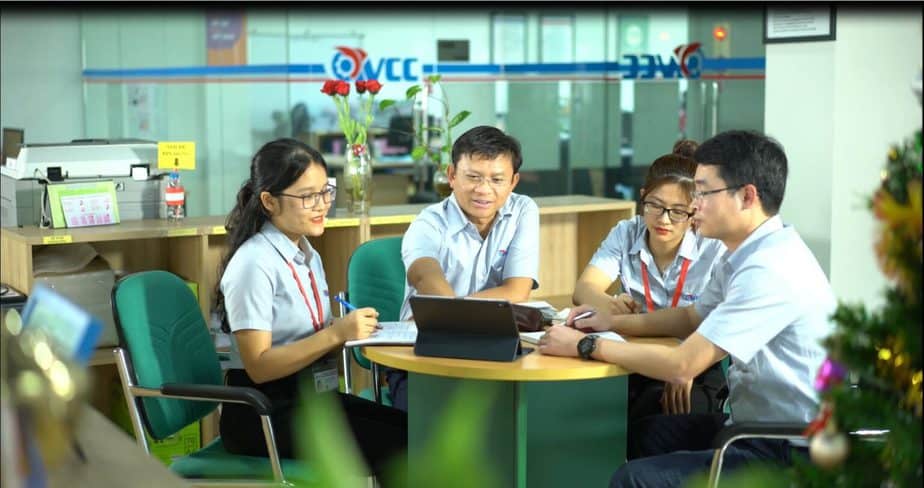 Customer trust is the key to success. With the motto "Maximum effort, build trust", the team of VCC is constantly making efforts to improve, applying new science and technology, ensuring that the quality of products and services exceeds customers' expectations, in order to gradually affirm the position as well as the capacity of a young, dynamic, creative and enthusiastic team.
VCC is determined to affirm and maintain Vietnamese values left by our ancestors, and at the same time join hands to contribute to the development of society. This is also the core value that the company has affirmed and has been aiming for since its establishment.
We are constantly making efforts to create the image of a reputable professional company and be the complete trust for domestic and international partners.