Hai Dieu trading company Ltd., established in 9 August 2010. Located in no 210 Chua Ve street, Dong Hai distric Hai An, Hai Phong city. Tel: 02253272769 director Mrs. Do thi Thu Trang – we are an expert in supplying truck spare parts in the North of Vietnam for kinds of truck such as: DongFeng, ChengLong, Sinotruck, Camc, C&C, Dayun, Freighliner, Cascadia, International, Faw, Thaco Auman…Our strength products are plastic such as plastic tire fenders, lamp, mirror, truck front bumper, hydraulic cylinders, oil tanks, cooler….
Our working principle is use business ethics for the foundation of the company's development. Hai dieu trading company Prestige is our most important thing. Always try the best products, the best service and the most reasonable prices for our customers.
Recently, Hai Dieu Trading Co., Ltd. has quickly attracted the attention of many customers not only because of its diverse sales methods, the ability to supply equipment in the shortest time and the most competitive price, but also by the spirit, sincere service attitude, courtesy and the best after-sales services, because with Hai Dieu "Your satisfaction today is the success of tomorrow's business!"
Currently, we are still looking for domestic and foreign partners to expand our wholesale and retail network of auto parts for tractors… We are looking forward to the full support of our partners. Businesses, individual business households, car dealers, auto- parts stores.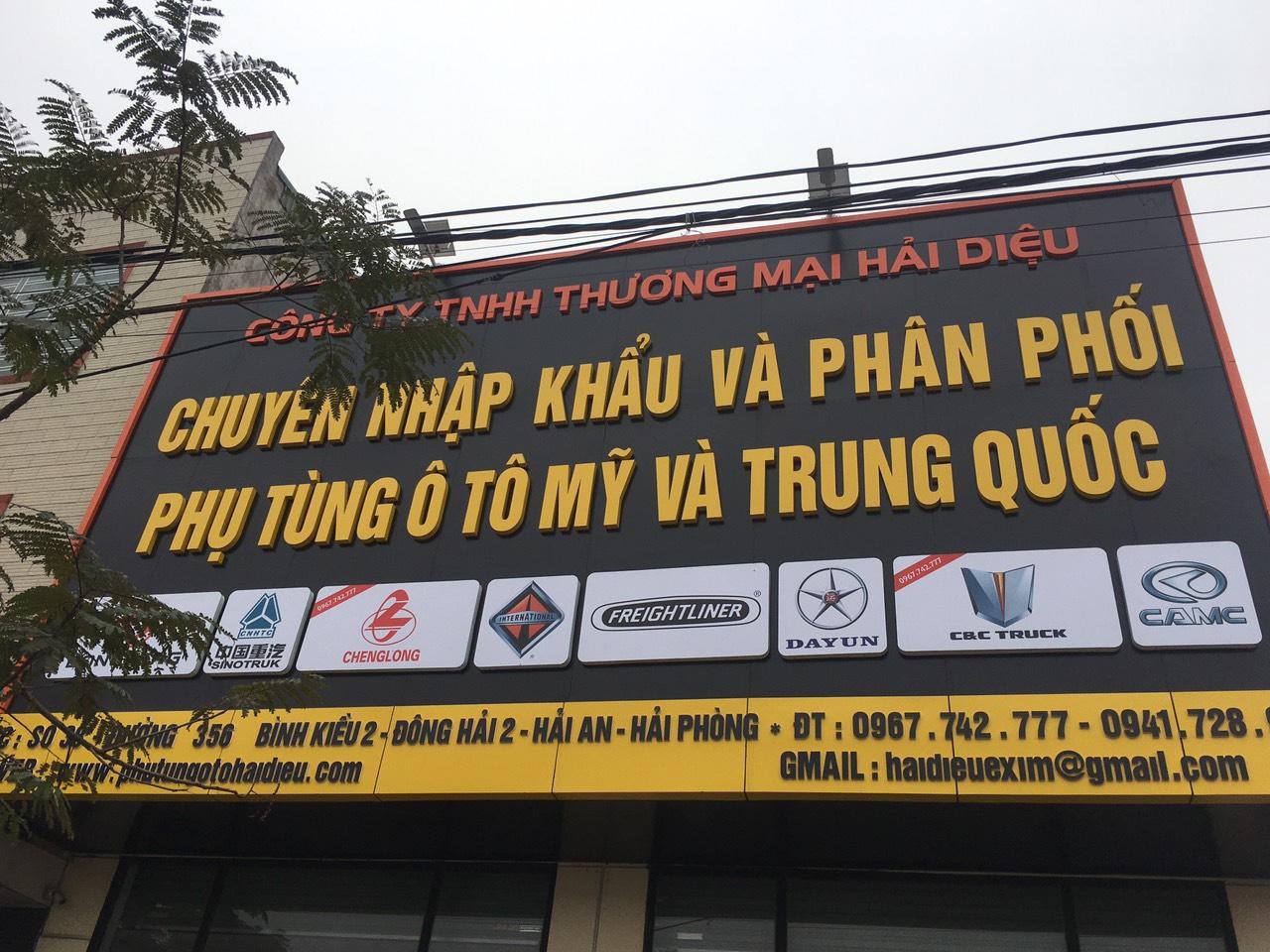 WE join / embark the VIMEXPO exhibition with the hope:
Increased revenue, contracts signed between businesses.
– Create relationships, find potential customers, loyal customers.
– Search for distributors and suppliers.
– Gain market information, new business trends.
 – Learn from competitors, find a business plan for the business.
 – Accurately identify market segments and potential customers.
 We expect that this exhibition will become the biggest opportunity ever to exploit purchasing channels, thereby opening up new business opportunities for domestic and foreign enterprises.
Website: http://phutungotohaidieu.com/
Hotline: 0948.866.426 – 0225.3.272.769
Email: haidieuexim@gmail.com