Hanoi, November 26th, 2020
PRESS RELEASE
(No. 3)
OPPORTUNITY TO MEET POTENTIAL BUSINESS PARTNERS
On October 30 th, 2020, Minister of Industry and Trade Tran Tuan Anh signed Decision No.2793/ QD-BCT promulgating the Action Plan of Ministry of Industry and Trade to implement Government's Resolution No.115/NQ-CP dated August 6 th, 2020 on solutions to promote the development of supporting industries. In order to contribute to concretizing Resolution No.115/NQ-CP, Vietnam International Supporting Industry & Manufacturing Exhibition – VIMEXPO 2020with the aim "Connect to Develop", directed by Ministry of Industry and Trade, hosted and co-organized by Industry Agency (Ministry of Industry and Trade), organized by C.I.S Vietnam Advertising & Exhibition Joint Stock Company, taking place from December 9thto 11th, 2020 at Hanoi International Exhibition Center – I.C.E Hanoi,will be an important and practical activity supporting professional development.
VIMEXPO 2020 is organized with the aim of creating a favorable environment for enterprises operating in supporting industries and manufacturing to participate, directly introduce products, exchange technology, seek for business partners, strengthen networking, attract investment, etc. In 3 days, the exhibition will have 02 specialized Conferences and Forums around the topic 'Vietnam Supporting industries – Potential & Opportunities' and 'Opportunities & Challenges when participating in Global Supply Chains'. Many business matching activities amongenterprises with the topic "Trade opportunities – Business connection – Market expansion" will beconcurrently organized.At business matching activities, participating enterprises will have opportunities to seek for potential suppliers, new buyers, meet, contact and trade with FDI enterprises, industrial terminal manufacturers, increase ability to approach and exchange with business partners, look for domestic suppliers, opportunities to expand market, improve supply capacity, create conditions for investment to expand production, step by step participate in global supply chains.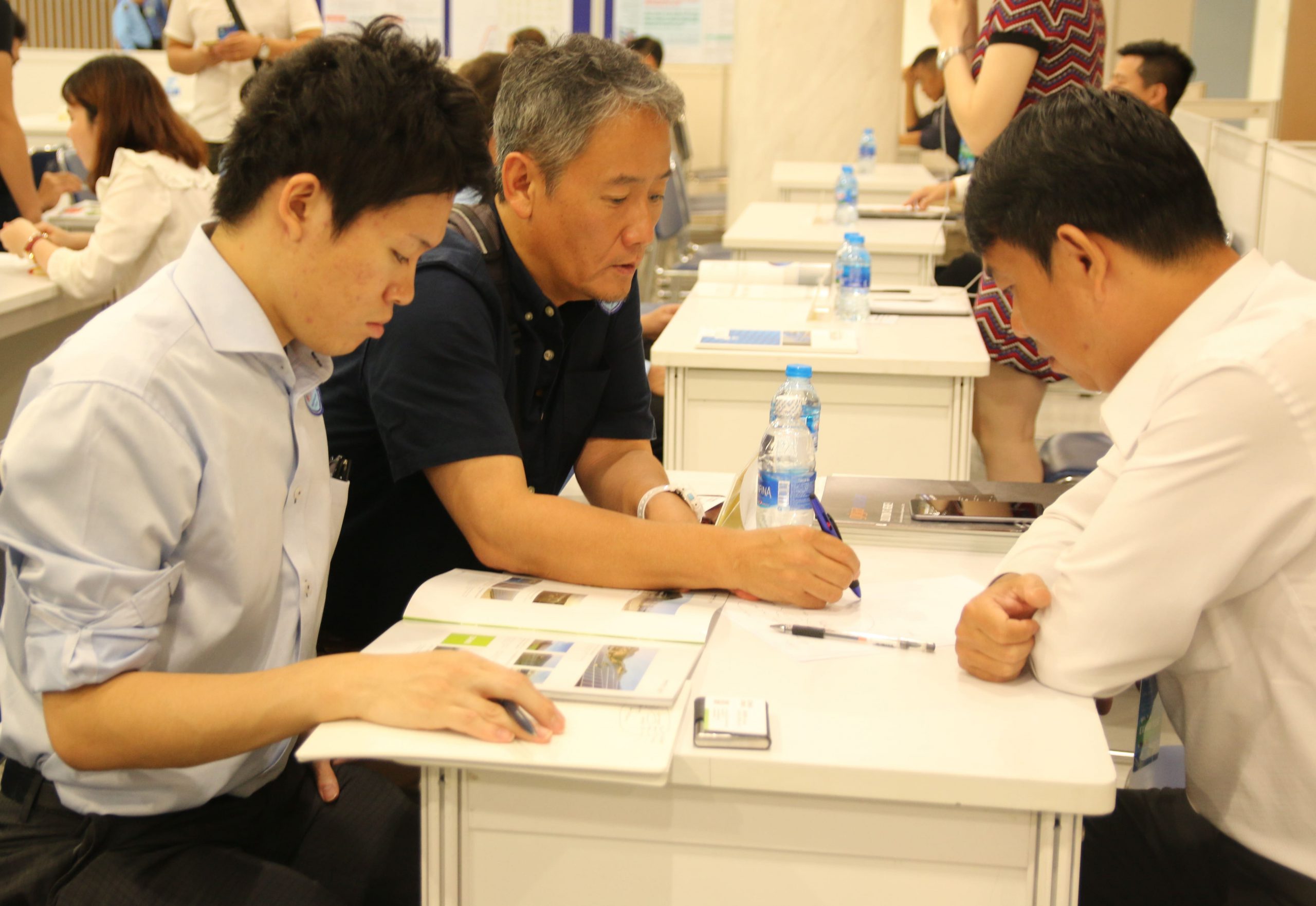 So far VIMEXPO 2020 has attracted participation of numerous potential exhibitors such as Thaco, Toyota, Honda, Huyndai by TC MOTOR, Samsung Vietnam, M3 (Viettel), ABB, Tinh Ha, Kimsen, JK Vietnam, Hanoi Plastics Joint Stock Company, Kyoyo, Kokwang, Nam Son, Nam Hai, Huy Nguyen, EMA, Giai Phong Rubber, Bac Viet, Tri Cuong, Smart VN, Seiki, JAT, AMA, etc. This will be an important basis for product trading activities within the framework of the program to achieve positive outcomes. "Business Matching" activities, which will take place continuously during exhibition days, haveattracted the interest and registration from FDI enterprises, manufacturing enterprises as buyers with the needsto find suppliers such as: Samsung, Canon, Thaco, Honda, Toyota, ABB, Tung Lam, CPC EMEC, etc.
With practical aim and meaningful content that the exhibition brings about, VIMEXPO 2020 has received participation and great supportfrom associations, trade promotion organizations, typical Vietnamese and international enterprises operating in supporting industries. Until now, the program has had nearly 150 enterprises that registered to participate with the scale of around 250 booths on an area of 5000sqm, expected to attract about 15,000 visitors in 3 days.
To follow and register to participate, please access the official website of the exhibition www.vimexpo.com.vn
For detailed information, please contact:
Industry Agency (Ministry of Industry and Trade)
Address: 23 Ngo Quyen, Hoan Kiem District, Hanoi
Tel: +84-24.38238379
Contact person: Ms. Pham Thi Thu Thao (vimexpo.via@gmail.com– Mobile: 0975351983)
I.S Vietnam Advertising & Exhibition Joint Stock Company
Address: 112 – A3 Dam Trau, Hai Ba Trung District, Hanoi
Tel: +84-24.39844.104/05       Fax: +84-24.39844.108
Contact person: Ms. Quynh Huong (huongnq@cisvietnam.com.vn– Mobile: 0913056968)