Booth construction is one of the most important preparations before the exhibition, in order to promote the brand, products and images of exhibitors to visitors as well as create opportunities to meet potential partners. Therefore, an eye-catching and outstanding exhibition booth is very essential.
The booths at The 2nd Vietnam International Supporting Industry and Manufacturing Exhibition – VIMEXPO 2021 are gradually being completed, contributing to ensure a successful exhibition from October 27 to 29, 2021 at Hanoi International Exhibition Center – I.C.E Hanoi.
Here are some photos of the booth construction at the exhibition: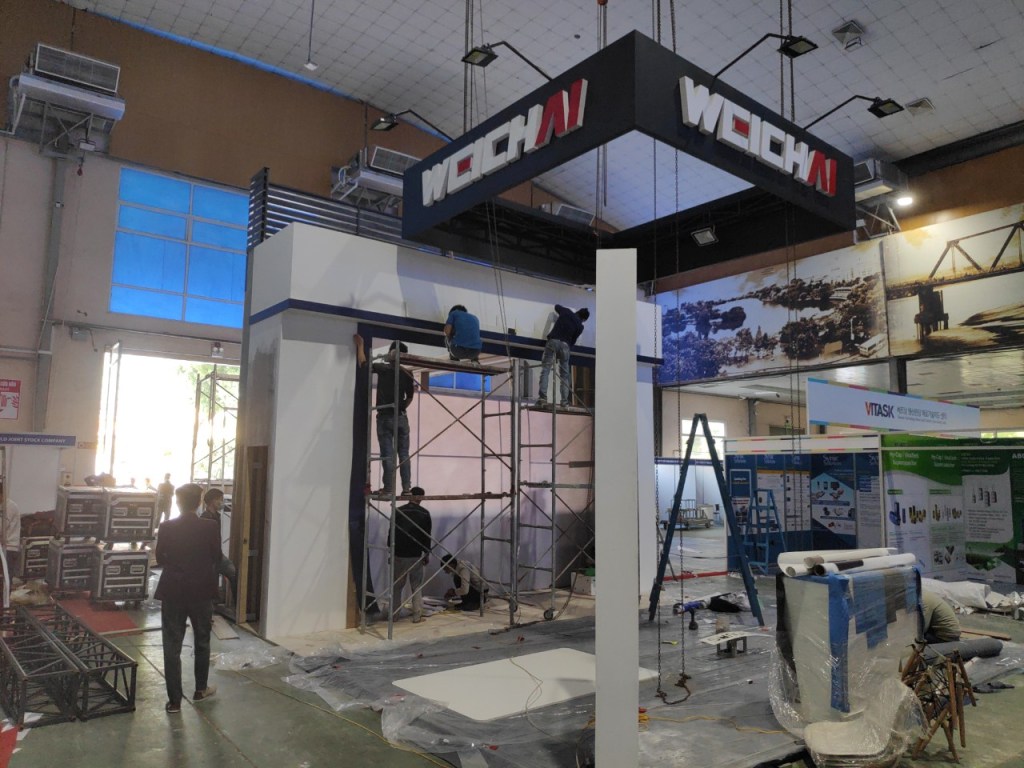 Weichai – manufacturer of diesel engines for marines, generators, commercial vehicles.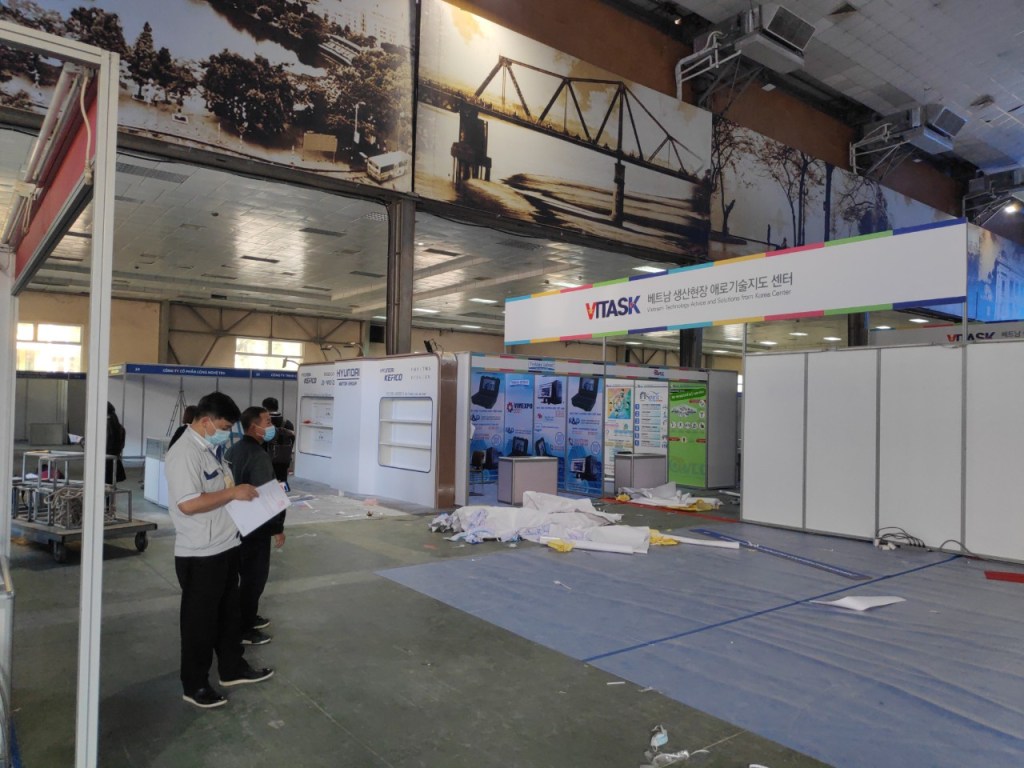 Samsung – a familiar brand to Vietnamese people is also present at VIMEXPO 2021.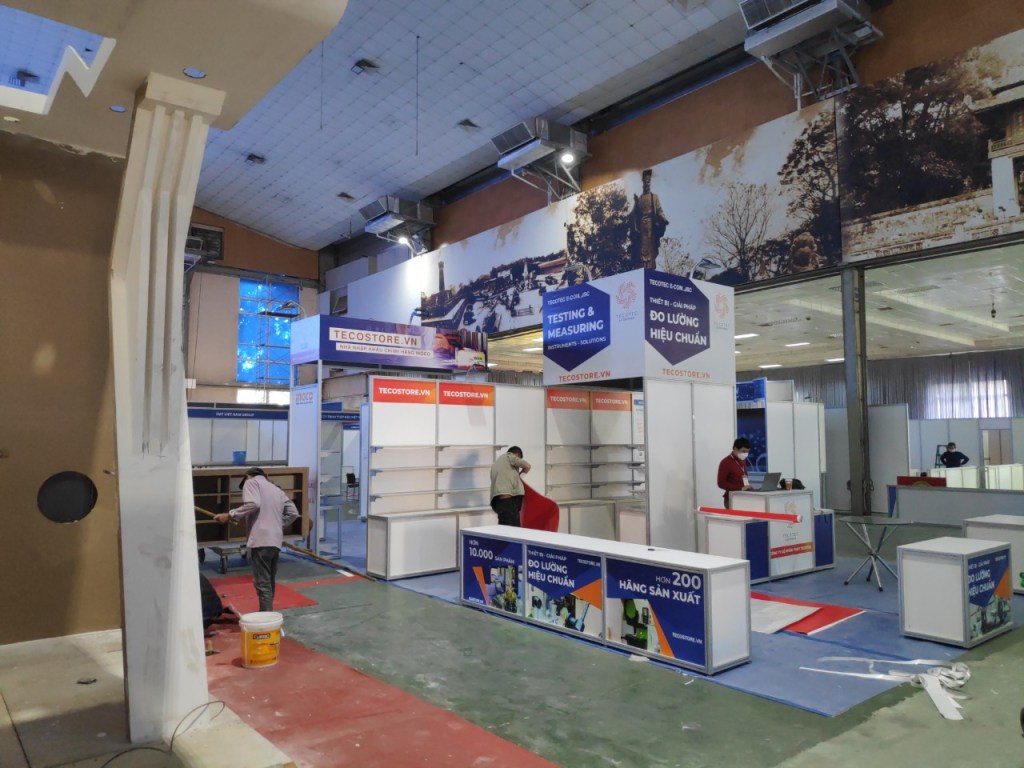 Booth of Vietnam Technology Advice and Solutions from Korea Centre (VITASK)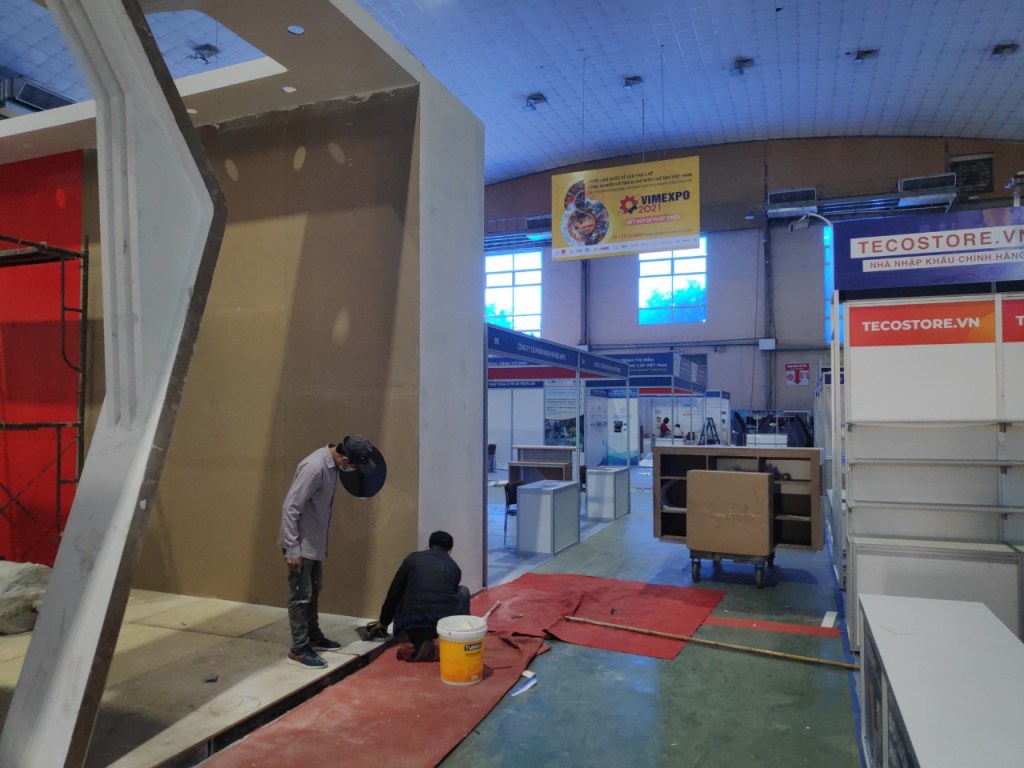 Tecostore – supplier of equipment and solutions in measurement and calibration sector