(VEN)- Even as Vietnamese enterprises are facing sharp revenue declines amid the Covid-19 epidemic, supporting industry enterprises are taking advantage of opportunities that lie in these difficult times to increase sales revenues due to increased orders.
Positive signals
Export and import constraints have helped many supporting industry enterprises divert consumption to the domestic market, capitalizing on their advantages in terms of shorter transaction times and reduced transportation costs.
For example, due to restrictions on importing raw materials and accessories from China and the Republic of Korea (RoK), some businesses have turned to domestic raw material producers. The orders of Nam Dinh Silk Textile Joint Stock Company, for example, have doubled. "This benefits domestic garment and textile enterprises because domestic consumption can help shorten transaction time and reduce transportation costs," said a representative of the company.
Enterprises in the rubber industry are another example. For the last three months, they have been producing components and accessories, such as gaskets for water supply and drainage, silicon gaskets for medical food cans, or snowshoes exported to the US, Japanese, and German markets.
Tran Minh Khai, General Director of Thai Duong Rubber Technology Joint Stock Company, explained that a majority of customers have shifted their orders to Vietnam due to the interrupted source of goods from China.
"Since the beginning of the year, we have got regular orders of components and auxiliaries. The company's exports have increased on average by more than 10 percent. This is a good opportunity for Vietnamese supporting industry enterprises to reorganize production and exploit full capacity of their factories," he said.
Le Nguyen Duy Oanh, Deputy Director of Ho Chi Minh City's Center of Supporting Industries Development, said that in addition to foreign invested enterprises with factories in Vietnam, at least five branded manufacturers including two from Japan, two from the RoK operating in China and another in Germany have contacted the center to find suppliers and place orders. These enterprises, which manufacture household electronics and industrial machinery have ordered precision mechanical products, electronic components and plating. "This is an opportunity for domestic supporting industry businesses to develop and expand the market," she said.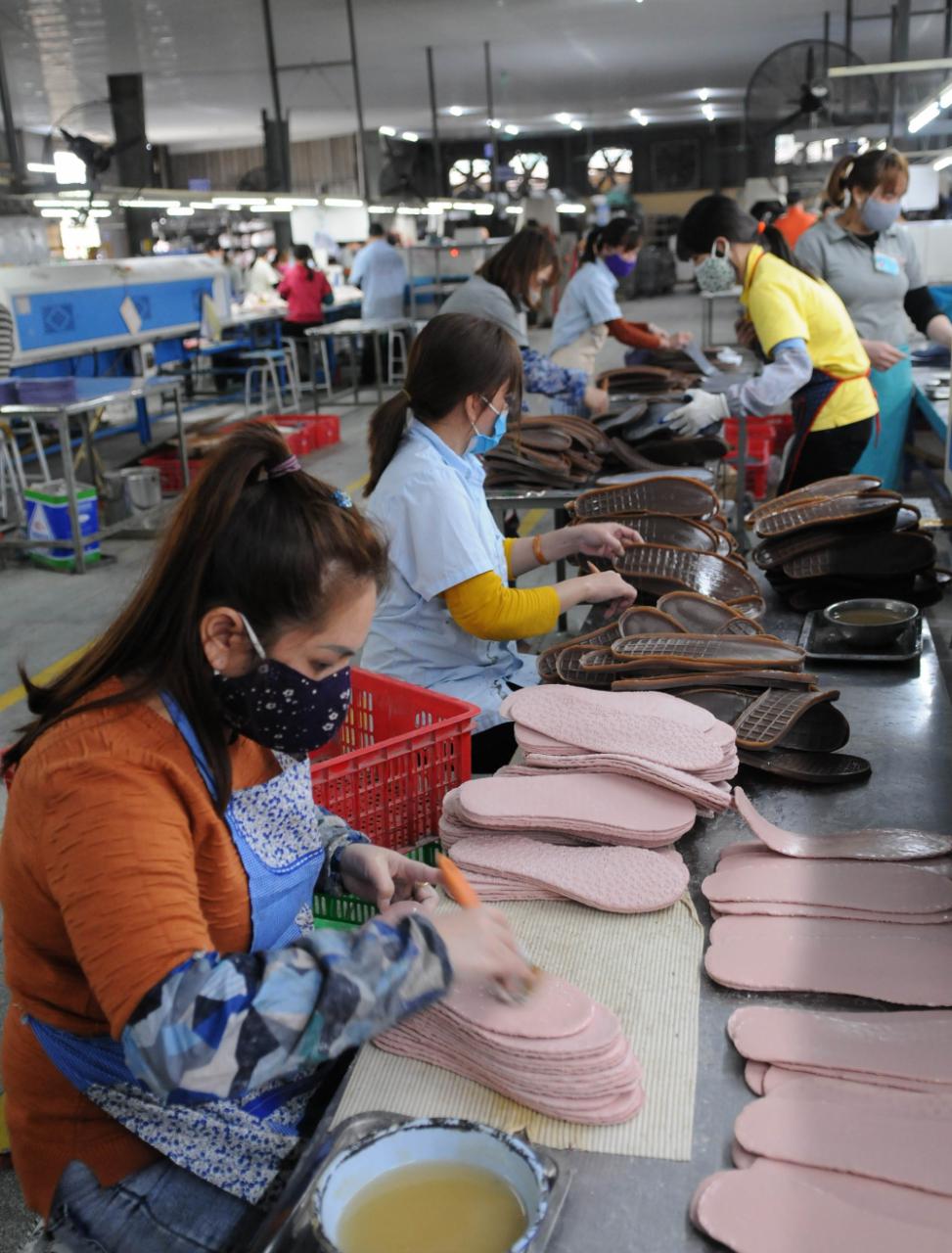 Shifting to domestic market is seen as a solution of supporting industry enterprises to the crisis
Global supply chain capacity
The above examples show that many Vietnamese support industry enterprises can definitely participate in global supply chains given the opportunity. However, to do so, they need to make good investments and improve production processes to be able to handle large orders.
Le Nguyen Duy Oanh added that enterprises themselves must be determined to change their thinking about administration, and seek support from state management agencies and from manufacturers (purchasers) as well. Samsung group has done very well in recent years and helped local firms become direct suppliers in its current projects in Vietnam.
According to the Vietnam Association of Mechanical Enterprises, many of its member units also continue to receive orders. However, they need more time to complete production processes and optimize production costs.
Ministry of Industry and Trade (MOIT) data show that the number of enterprises operating in support industries accounts for about five percent of the total number of processing and manufacturing enterprises in Vietnam. Many of them can meet domestic and international demand, but others are still of small scale and capacity and their products are mainly simple components and accessories with low or medium technological content, and small value in the product's value structure.
The MOIT has proposed to the Government that it increase resources from central and local budgets for the development of support industries, reducing dependence on imported materials.
The determination to change the mindset and take full advantage of the government's support policies can help the supporting industry stand firmly in the crisis.
Lan Anh