The Vietnam Automobile Manufacturers' Association (VAMA) said the fourth outbreak of the Covid-19 epidemic that began in late April 2021 has forced many automobile manufacturers to reduce capacity or even suspend production.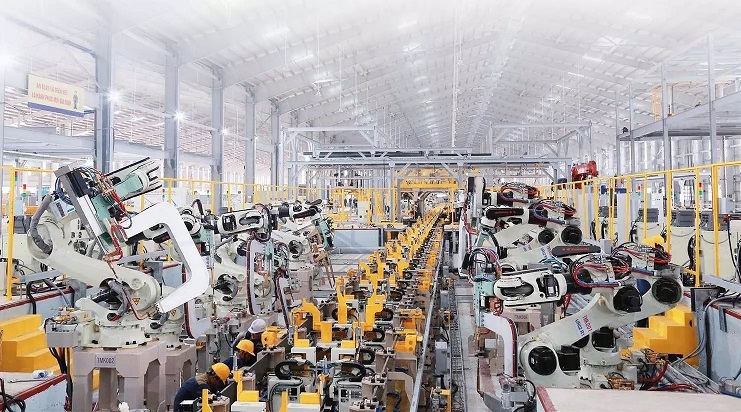 VAMA said that in 2021 the sales of domestically assembled cars dropped sharply. Vietnam's automobile industry has gone backward compared to previous years.
Meanwhile, the Ministry of Planning and Investment said the auto industry has great opportunities to develop after the Covid-19 pandemic. The trend of switching to electric vehicles and the shift of the global supply chain of multinational companies will create opportunities for Vietnamese automobile enterprises.
However, Vietnam's auto industry still has many limitations, such as small scale and poor competitiveness in terms of cost, while domestic enterprises only participate in simple stages, with a low localization rate. These weaknesses are big challenges, and the opportunity may be missed.
According to statistics of the Ministry of Planning and Investment, in 2021, there are 287 types of components that domestic auto assemblers can manufacture themselves. These are mainly simple, or cumbersome, labor-intensive components, not high-tech ones.
According to the Ministry of Industry and Trade, the supply chain for Vietnam's auto industry has only 18 suppliers of tier-1 parts and 58 suppliers of tier 2 and tier 3. Localized components are priced 2-3 times higher than Thailand and Indonesia.
A car needs about 30,000 parts and thousands of suppliers, but after 30 years of development, Vietnam's auto industry is still in its infancy, with a few simple components of low added value manufactured locally.
The auto industry has been identified to have a very important role in the Vietnamese economy in the past 30 years, as one of the driving forces behind the country's industrialization and modernization. However, this industry has not developed due to a lack of adequate policies.
Tax and fee-related stories and real-life examples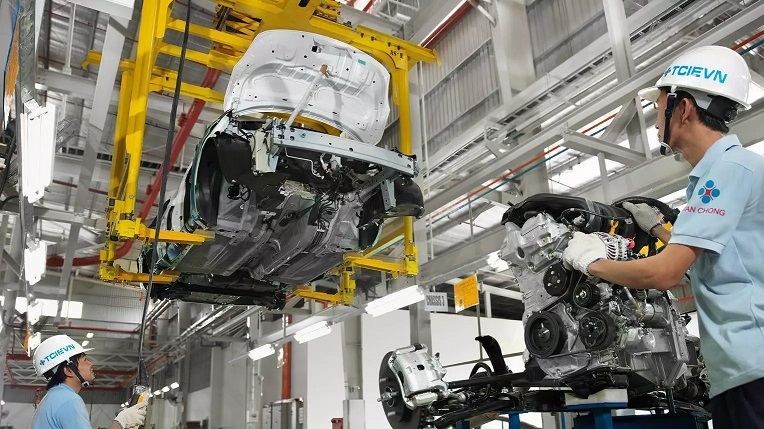 In 2017, the Ministry of Industry and Trade proposed an important policy: exempting luxury tax for auto parts purchased in the country. This policy is expected to help reduce production costs for locally-assembled cars. This proposal was warmly supported by automobile enterprises, but so far it has not come true.
According to the Ministry of Planning and Investment, the price of cars in Vietnam is twice as high as that of Thailand and Indonesia, and even higher than that of developed countries such as the US and Japan.
The biggest reason for this is the high taxes and fees, while the accumulated output is low. Car prices are too high while people's incomes are low, making cars a luxury item for over 95% of Vietnamese people.
Therefore, the automobile industry cannot develop, affecting Vietnam's goal of becoming an industrialized and modernized country. The Ministry of Planning and Investment also asked why the proposal has not been applied. According to the Ministry of Planning and Investment, this solution is also used by some ASEAN countries. Although it can cause concerns about international commitments, it is very effective in improving the competitiveness of domestically assembled cars and encouraging the improvement of the localization rate.
In addition, there are other policy packages such as: giving incentives to businesses to invest in the production of auto components; and interest rate support for customers buying cars locally manufactured and assembled, etc. but these policies have not been approved yet.
It is estimated that if luxury tax is exempted for domestically produced components, the car price in Vietnam will decrease by 10-30% depending on the localization rate of each model. In addition, if auto component manufacturers are granted preferential loans, infrastructure support, tax incentives, etc., production costs will also be reduced. If customers are supported with loan interest for buying domestically assembled cars, auto sales and production will rise.
Due to the impact of the Covid-19 epidemic, the Government decided to reduce the car registration fee by 50% in the second half of 2020. At that time, the Ministry of Finance estimated that this would reduce budget revenue by about VND 3,700 billion. However, the report of the General Department of Taxation shows that the decision to slash car registration fees by 50% for domestically manufactured and assembled cars from June 28 to December 31, 2020 helped increase budget revenue by more than VND 11,200 billion compared to the same period of 2019. Revenue from special consumption tax and value-added tax increased by more than 8,200 billion VND, and revenue from registration fees and charges rose by more than 3,000 billion VND.
Thus, in fact, reducing the registration fee does not reduce but increase budget revenue thanks to the growth in car sales.
Opportunities will pass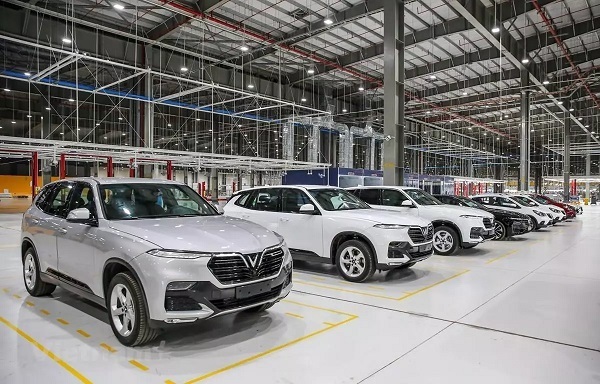 According to the Ministry of Industry and Trade, Vietnam's automobile demand by 2025 will be about 800,000-90,000 vehicles and about 1.5-1.8 million vehicles in 2030, of which 70% would be personal cars. At this scale, the Ministry of Industry and Trade has proposed three scenarios to simulate and calculate the impact of the auto industry on the national trade balance.
If there is no domestic production of personal vehicles, all personal vehicles are imported; 50% of passenger cars and trucks are imported, the import turnover in 2025 is about 12 billion USD and 21 billion USD in 2030.
If 50% of vehicles of all kinds are locally manufactured, the average localization rate is from 40-50%, then the import turnover in 2025 is about 9 billion USD and is 17 billion USD in 2030. If 80% of cars are domestically produced, with an average localization rate of 70-80%, the import turnover in 2025 is about 5 billion USD and is 9 billion USD in 2030.
Vietnam is about to enter the period of motorization, and in order to benefit from this trend, it is necessary to increase the market share of domestically produced cars with a high localization rate. In other words, if there is no domestic automobile industry, in the long run, the State needs to solve the problem of foreign currency balance, to ensure the import of automobiles and spare parts.
For many countries, the auto industry is a major contributor to GDP, which creates millions of jobs. The automobile industry is considered the mainstay of the manufacturing industry. Meanwhile, the processing and manufacturing industry has long proved its importance to the process of industrialization and economic development, being the "key" to prosperity.
Vietnam, with 100 million people, in order to be independent, self-reliant and prosperous, must have a strong and developing processing and manufacturing industry. However, the proportion of new processing and manufacturing industry accounted for only 16.58% of GDP in 2020, which is quite low compared to the criteria of industrialized countries. In addition, the structure of the processing and manufacturing industry has many limitations.
It is worried that Vietnam is likely to fall into a "low value-added trap". A country caught in the "low value-added trap" or "middle income trap" failed to build a strong domestic industry, with high productivity playing a leading role.
Source: vietnamnet.vn