Vietnam's exports of leather and footwear products were estimated to decline by 10% year-on-year to US$16.5 billion in 2020, according to the Vietnam Leather, Footwear and Handbag Association (Lefaso).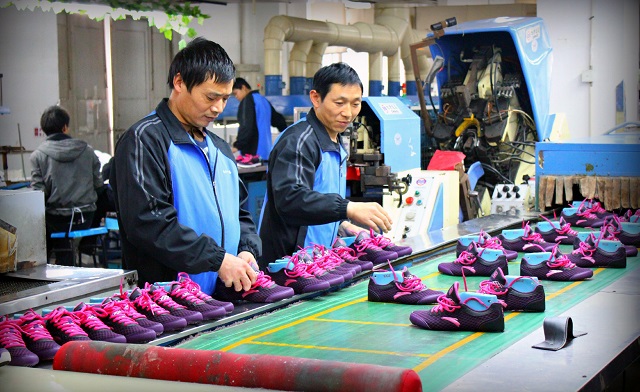 "The local leather and footwear sectors are in need of more supporting policies from the Gvernment to realize the export target of US$20 billion in 2021," stated the Lefaso in a report.
In 2020, Vietnam's leather industry is under severe impacts from a disruption of input materials supplies from China, while the US and European market, account for 70% of Vietnam's leather exports, were forced to close due to the Covid-19 pandemic.
Under this context, many leather manufacturers in Vietnam were in a dire situation of having no new orders, not to mention unexpected delays for existing orders.
Statistics from the Ministry of Industry and Trade (MoIT) revealed over 70% of leather companies in Vietnam were forced to suspend operation, in turn affecting nearly 800,000 workers.
As major markets in the US and Europe witnessed a decline of 13-14% in export revenue, a shift to Southeast Asian market such as Indonesia and Malaysia have partly offset the negative impacts and kept the export turnover of the local leather industry at a 5.7% growth in the second quarter of 2020.
Another issue that the industry is facing at the moment is the lack of working capital, for which government's support would be essential to keep businesses running at the moment.
"Enterprises are falling short of capital to import input materials for production," stated General Secretary of the Shoes and Leather Association of Ho Chi Minh City Nguyen Van Khanh.
While many leather companies are turning to domestic market instead of exporting abroad, locally made products are facing fierce competition from Chinese imports, especially cheap smuggled ones.
"Local companies expect stronger efforts from the government in stopping fake and low-quality products from penetrating the domestic market, a key step to expand the market share of domestic leather products," noted Mr. Khanh.
Lefaso's Vice President Phan Thi Thanh Xuan suggested government agencies should continue supporting local firms accessing loans with preferential rates, restructuring schedule payment of existing debts, waiving and reducing interest rates.
Source: Hanoitimes.vn