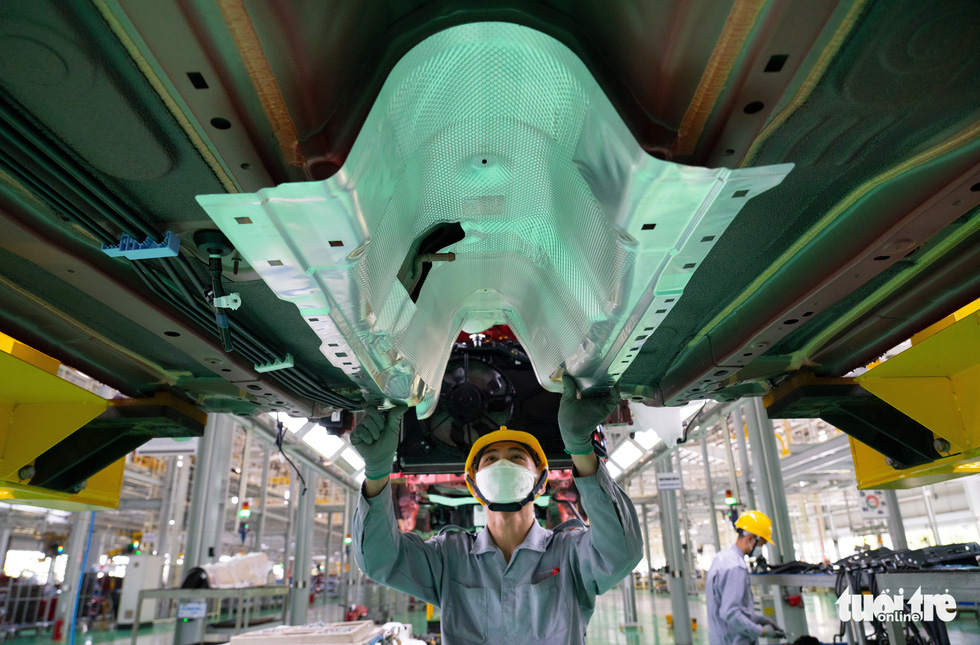 Employees work at a factory of THACO in Quang Nam Province, central Vietnam. THACO's mechanical products are used in not only the auto sector but also many others. Photo: Huu Hanh / Tuoi Tre
The shift of foreign investment to Vietnam has opened up opportunities for local firms to take part in global supply chains.
Many Vietnamese enterprises have taken advantage of these opportunities to foster their growth, contributing to the country's self-reliant industry development.
However, it is a big challenge for Vietnam to build a self-reliant industry because of the involvement of many giants, such as Intel, Samsung, and Foxconn, and their suppliers, while many Vietnamese enterprises remain incapable of providing parts for foreign firms.
Seizing opportunities
During two years of being hit by the COVID-19 pandemic, global supply chains have been severely disrupted, putting many sectors at a disadvantage due to the lack of accessories.
For the auto sector, the manufacturing and assembly of at least three models in Vietnam have been suspended because of the shortage of automobile parts.
However, many Vietnamese enterprises consider this situation a chance to develop.
Huynh Quang Nhung, deputy general director of sales at THACO Industries, a subsidiary of Truong Hai Auto Corporation (THACO), said the company started developing supporting industries five years ago, focusing on manufacturing parts and mechanical products.
The Ministry of Industry and Trade has forecast that the mechanical engineering industry would be valued at US$310 billion.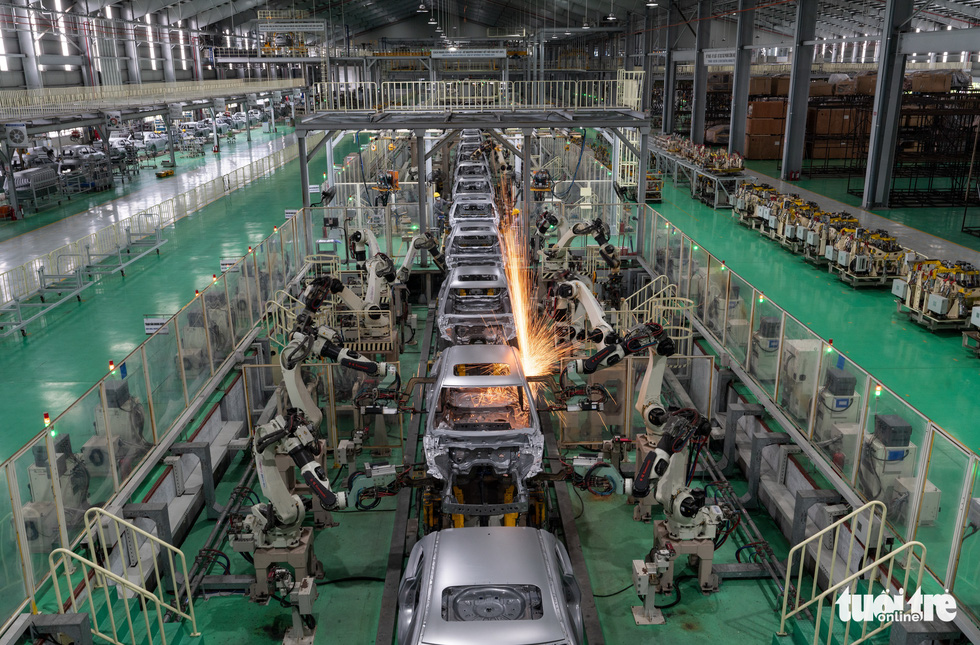 THACO, thanks to its thorough preparations, seized the opportunity offered by the China – United States trade war to export semi-trailers, expecting to ship 15,000 vehicles worth more than $200 million in 2022.
THACO Industries also secured many orders for molds from foreign direct investment enterprises.
Instead of working with many partners to complete a product, many firms have chosen partners who can shorten production processes and time, and optimize costs.
Some enterprises that manufacture a product may not have enough machinery and equipment to immediately correct errors.
THACO has taken advantage of its technology, manufacturing capability, and network of many sectors, such as marine and road logistics, to reduce costs for customers.
The company has also cooperated with many partners. In addition to the U.S. market, it sent drawings and price quotations of its semi-trailers to Canada, Mexico, Italy, and Australia to seek orders.
Meanwhile, Bui Minh Hai, chairman of Hanoi Plastics Joint Stock Company, said despite the impact of the COVID-19 pandemic last year, a project to produce TV covers for export to Foxconn in India of An Trung Industries, an affiliate of Hanoi Plastics, has been operating stably and generated economic benefits.
Greater opportunities ushered in by pandemic
Tran Thanh Lam, general director of CNS Amura Precision Co. Ltd., said that the global health crisis and a production cost hike have encouraged technology application and the improvement of products.
CNS Amura Precision has been recognized as a first-tier supplier of Samsung Vietnam.
The mechanical molding-plastic market still holds potential, as enterprises have been shifting their investment to Vietnam from China, Lam remarked.
Earlier, large groups had their own suppliers and local enterprises found it hard to get involved in supply chains.
However, the pandemic has disrupted many global supply chains, paving the way for Vietnamese enterprises to deeply take part in these chains.