When Vietnam is still struggling to develop supporting industries, an important factor to proceed withdomestic automobile production. According to the report of Ministry of Industry and Trade, the average level of componentlocalization of the entire Vietnam's automobile industry is 7-10% while regional countries such as Thailand, Indonesia exceeded 70-80% in 2019.
In the production structure of a domestic car model (CKD), according tostatistics of Vietnam Automobile Manufacturers Association (VAMA), member brands currently use about 15% of domestically produced components and in "class 1", which is the group of components with low technology content such as seats, wire sets, etc., the rest is imported. Whereas, Thailand and Indonesia only import around 10% and in "class 4", the group of components including engines, gearboxes, which account for the highest value of a car.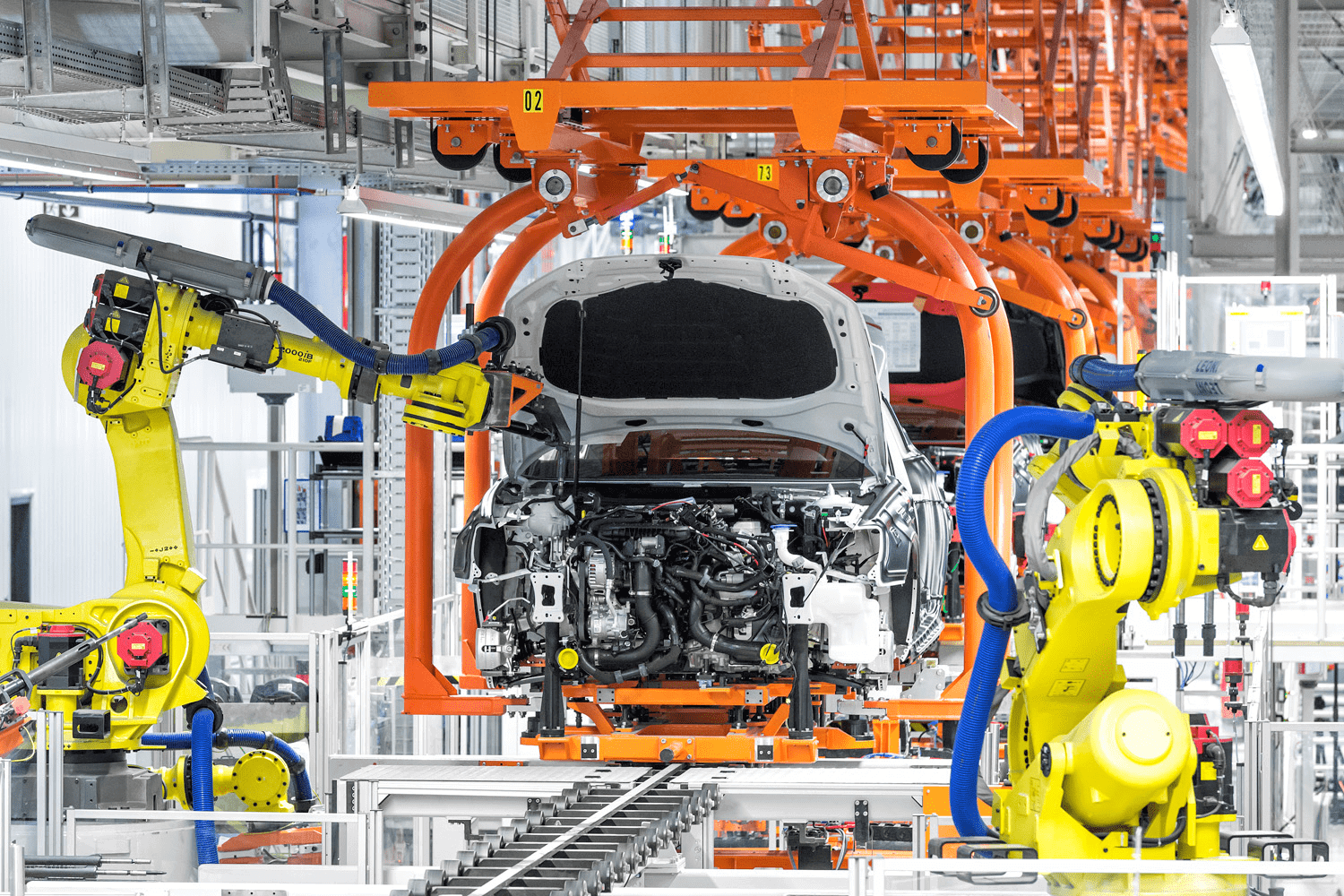 Automotive production and assembly line
Brands' investment in supporting industries
In 2019, there were 6 locally assembled car models in top 10 best-selling car models. Toyota Fortuner, Mitsubishi Xpander, and Honda CR-V are imported cars in this list, but have switched to domestic assembly since the second half of 2020. In their strategies, brands have had to adjust their business orientations to avoid being passive before the policy of prioritizing domestic production which is increasingly supported by the Government.
Decree 57/2020 of the Government stipulates that from July 10th, components, materials or raw materials imported for manufacturing and assembling cars domestically and belong to the types which cannot be produced in Vietnam will enjoy preferential tax rate of 0%. The requirement for a minimum general output of 8,000 cars and a car model with a minimum commitment of 3,000 units according to the previous Decree 127/2017 abolished by big brands such as Toyota, TC Motor, and Truong Hai is not hard to achieve.
The above incentives of the Government focus on component groups from "class 2" and above, encouraging automobile brands to invest in domestic production, but cannot create a developed supporting industry yet. The rest needs the participation of car brands and supplier enterprises, because the ultimate goal is domestic production but not local assembly of components imported from abroad.
"Even when the import tax is 0%, the price of components in the manufacturing country when coming to Vietnam will also increase because of the extra cost of transportation and storage," said the head of communications and sales of a Japanese joint venture. According to VAMA, transportation costs (including packaging) account for about 20-30% of the component value.
One of the brands showing strong investment in supporting industries in Vietnam is TC Motor. On September 22nd, this brand heldgroundbreaking ceremony of the project Thanh Cong Viet Hung automotive supporting industry complex on an area of 340 hectares in QuangNinh. This complex will gather many enterprises in automotive supporting industry, components and spare parts manufacturing, especially parts with high-tech content. The brand clearly shows its intention to actively supply components for the assembly of Hyundai cars in Vietnam.
Korean branded passenger cars distributed by TC Motor has been currently the best-selling cars in the market for the past 10 months and are all assembled products.
Besides TC Motor, prioritizing orientation of domestic vehicle assembly is Truong Hai (Thaco), which also invests heavily in supporting industries. The brandsays that currently there are 12 supporting industry factories operating in 1,200 hectare Chu Lai-Quang Nam industrial park. Products include interior and exterior components for buses, trucks, and passenger cars; composite components; car glasses; air-conditioning for trucks, buses and passenger cars; passenger car bumpers; seats and upholstery; wire set; tweezers; car body components, etc.
With two main brands Kia, Mazda, Thacocurrently is the second seller of assembled cars in the market after TC Motor. This brand's ambition is to become an original equipment manufacturer (OEM) not only for domestic production but also for export.