The 2nd Vietnam International Supporting Industry and Manufacturing Exhibition – VIMEXPO 2021 will take place from October 27th to 29th, 2021 at Hanoi International Exhibition Center – I.C.E Hanoi in two forms: offline and online. Enterprises registering for physical booths will receive a special offer: 01 2D online booth.
The COVID-19 pandemic has been adversely affecting almost every aspect of social life, including business matching and trade promotion activities through traditional fairs and exhibitions. In order to survive, enterprises in general and organizers of fairs and exhibitions in particular must be willing to change their mindset and find a new direction for themselves, in which, digital transformation is a pivotal direction. Therefore, the Organizing Board of VIMEXPO has diversified the exhibition format in 2021 by combining both the traditional physical exhibition and the 2D online exhibition.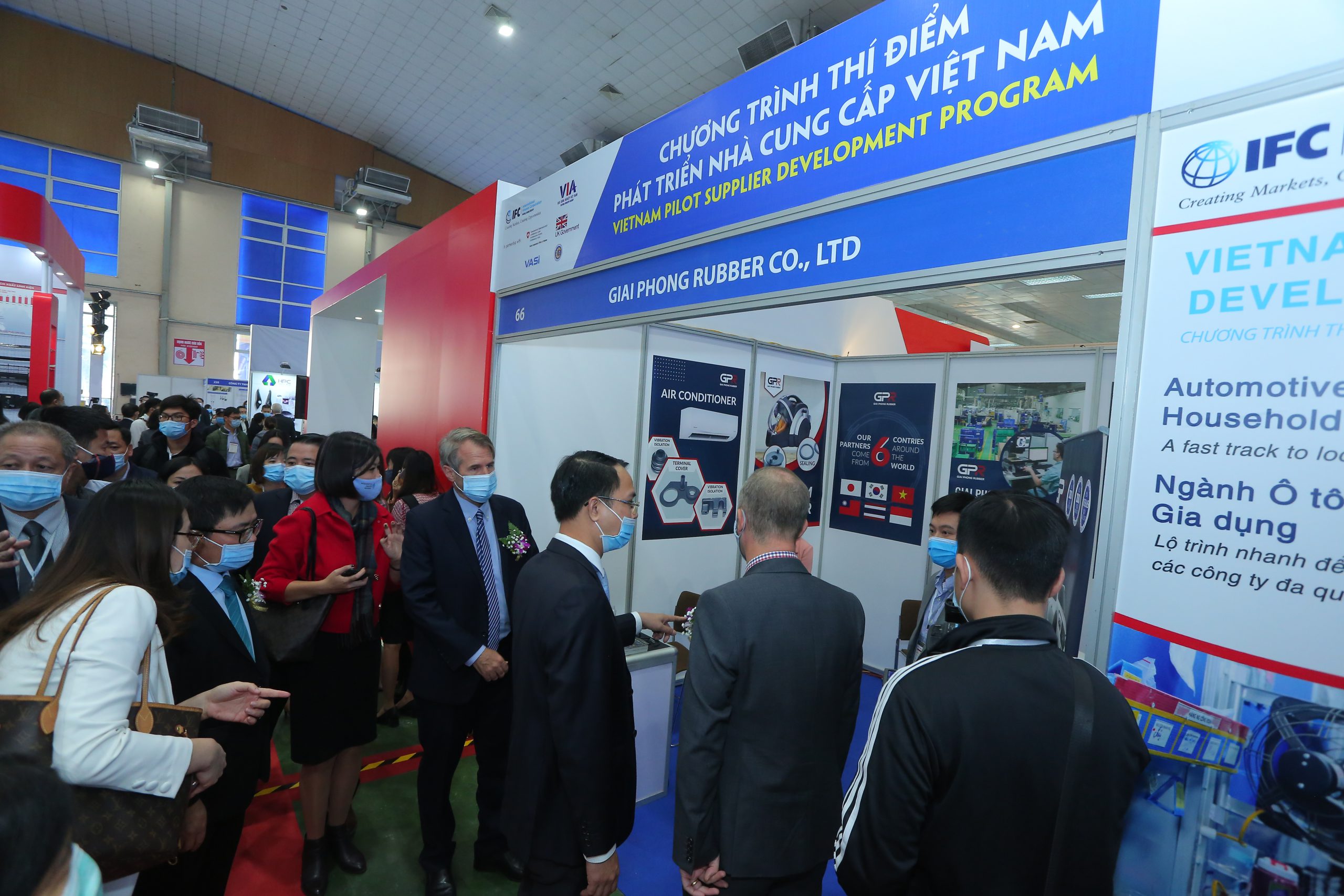 The benefits that traditional physical exhibitions bring about are undeniable, but in the context that the whole world is facing the challenges of the COVID-19 pandemic, the organization of online exhibition to ensure the "double goal" of maintaining and promoting cooperation between enterprises while still ensuring pandemic prevention, and helping to increase the alternatives to approach potential international customers, ensuring sustainable development is extremely necessary and appropriate. 
2D online booths are arranged on an e-commerce site (without the function of buying and selling), with names, logos, images, documents, videos introducing products or services, increasing the ability to introduce products or services, etc. Domestic and foreign investors and customers can visit, learn, do business matching and chat with representatives of the booths through the integrated appointment booking and live chat application at each booth. Now, by accessing the website and registering with just a few simple steps, customers can search and experience all activities at the exhibition anytime, anywhere, on any smart device.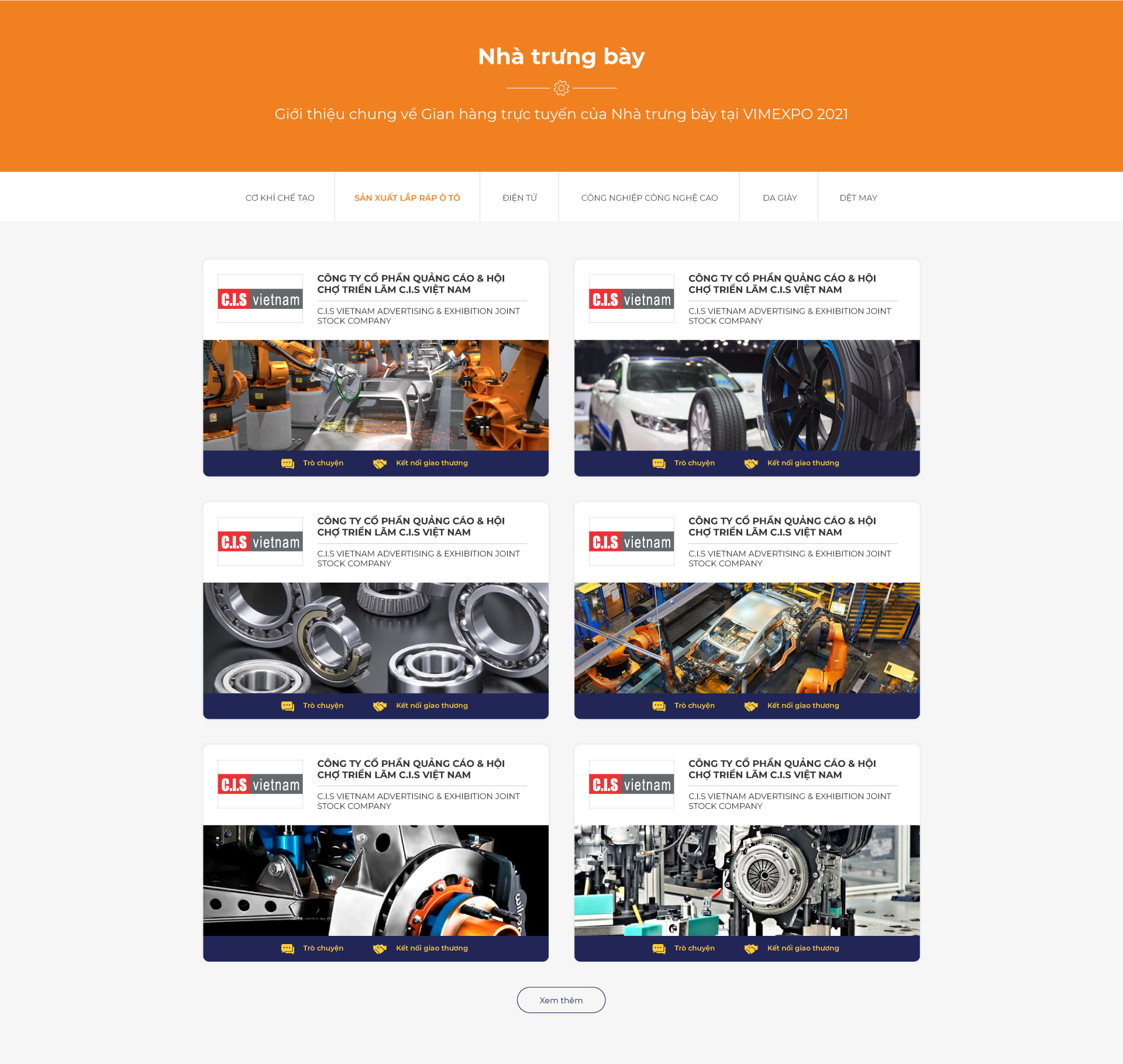 One obvious advantage of the online exhibition is that exhibitors' information is stored for a long time. At VIMEXPO 2021, if the physical exhibition only takes place for 3 days (October 27th – 29th, 2021), on the online exhibition site, exhibitors' information will be stored for 12 months. Businesses can still update themselves information/images introducing businesses and products/services, live stream, live chat and do business matching as usual; and at the same time track the number of visitors in real time.
VIMEXPO 2021 online exhibition will open favorable opportunities for easy business matching between domestic and international reputable enterprises in manufacturing and supporting industries. This helps exhibitors improve their ability to find new customers, especially international customers, and establish long-term strategic partnerships.
The 2nd Vietnam International Supporting Industry and Manufacturing Exhibition – VIMEXPO 2021, directed by Ministry of Industry and Trade, hosted by Industrial Development Center – Vietnam Industry Agency – Ministry of Industry and Trade, organized by C.I.S Vietnam Advertising & Exhibition JSC., is the only Vietnam International Supporting Industry and Manufacturing Exhibition under the Supporting Industry Development Program in 2021 approved by the Prime Minister. VIMEXPO 2021 is the place for international investors, FDI enterprises, etc. to refer when looking for qualified suppliers.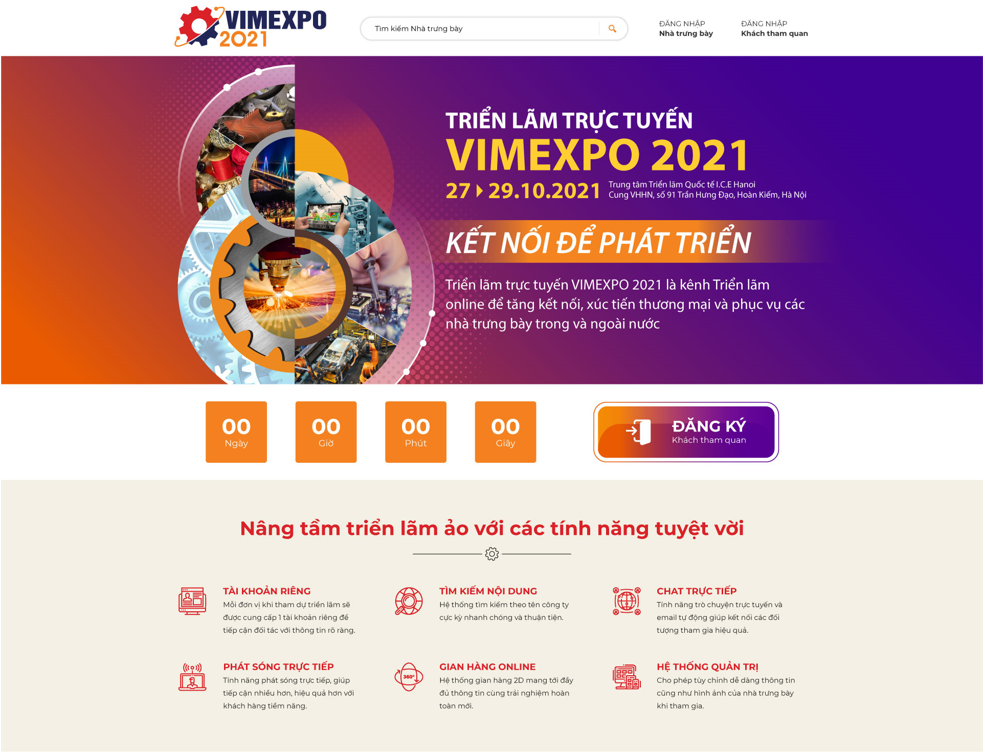 With the goal "Connect to develop", VIMEXPO 2021 wishes to become a practical and useful bridge between manufacturing and supporting industry enterprises, a companion of businesses in the context that all physical commercial transactions face difficulties at the present time. All information about VIMEXPO 2021 will be constantly updated on website https://vimexpo.com.vn/ and fanpage https://www.facebook.com/vimexpo.