"The Optimal Emergency Power Solution for Your Project – Baudouin PowerKit"
Time: 14h00 – 16h30, 16/11/2022
Place: Functional Area 1 – ICE Hanoi
Agenda
| | | |
| --- | --- | --- |
| Time | Content | Note |
| 13:30 – 14:00 | Welcome Guest | Area A1 |
| 14:00 – 14:05 | Introduce Delegate & Guest | |
| 14:05 – 14:15 | Baudouin Representative Speech | Mr. Wu HuaLi – Managing Director Viet Nam – Thai Lan – Philippines – Myanmar |
| 14:15 – 14:45 | Introduce Baudouin PowerKit | Mr. Tran Duy Huan – Sales Manager (Gen-sets) Weichai Vietnam |
| 14:45 – 15:00 | OEM Representative Speech | Mr. Nguyen Van Hien – Chairman – CEO Truong Loc., JSC |
| 15:00 – 15:30 | Introduce Baudouin Service in Vietnam | Mr. Zhang Lei – Director of Service & After Sales Weichai Vietnam |
| 15:30 – 16:00 | Q&A | Mr. Yang YongBo – Sales Director (Marine, Industrial) – Weichai Vietnam |
| 16:00 – 16:30 | Tea break | Area A1 |
The Vietnam International Supporting Industry and Manufacturing Exhibition – VIMEXPO is an event to support Vietnam's supporting and processing companies with the theme "Connect to Develop" chaired by the Ministry of Industry and Trade, now for the 3rd year, Weichai Vietnam was honored to attend the exhibition two times, shared with Vietnam businesses in developing the supporting industry and manufacturing.
In the framework of the VIMEXPO 2022, Weichai Vietnam organized a seminar to introduce Baudouin generator engines and solutions to optimize emergency power efficiency for all projects.
Attending the seminar, Weichai Vietnam's representatives were Mr. Wu HuaLi – Managing Director of Vietnam – Thailand – Philippines – Myanmar, Mr. Yang YongBo – Sales Director of Marine and Industrial, Mr. Zhang Lei – Service Director, representatives of the distribution and assembly of generators in Vietnam, there were Mr. Nguyen Van Hien – Chairman, CEO of Truong Loc Construction and Trading JSC, Mr. Hung – General Director of Cat Lam Company, Ms. Park – General Director of GNC Vietnam, Mr. Son – Area Manager of KOHLER Power, Mr. To Tuan Nam – Director of NANIBI Vietnam, Ms. Pham Thi Hien – Sales Director of Duy Phuong JSC and many engineers and technical staff of other OEM factories.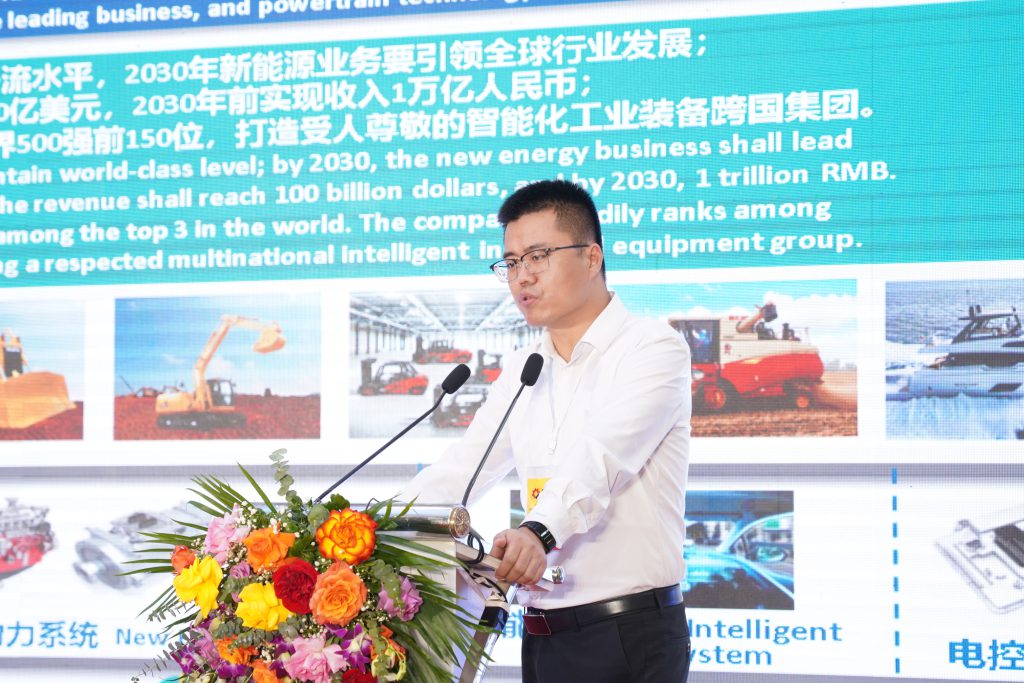 In the speech introduction, Mr. Wu HuaLi showed Weichai Group profile and its outstanding achievements this year: As a leading engine manufacturer in the world, with more than 76 years of experience, Weichai has been the pioneer in research and development of new products with green technology, new energy. In 2020 Weichai successfully launched the first diesel engine in the world with a thermal efficiency of up to 50.26% and continues to improve efficiency to 51.09% in 2021.
In the generators section, Weichai also annually improves products and launches new products like the 8M33 engine this year with the detailed information shown at the presentation of Mr. Tran Duy Huan – Sales Manager – Generator industry in Vietnam market.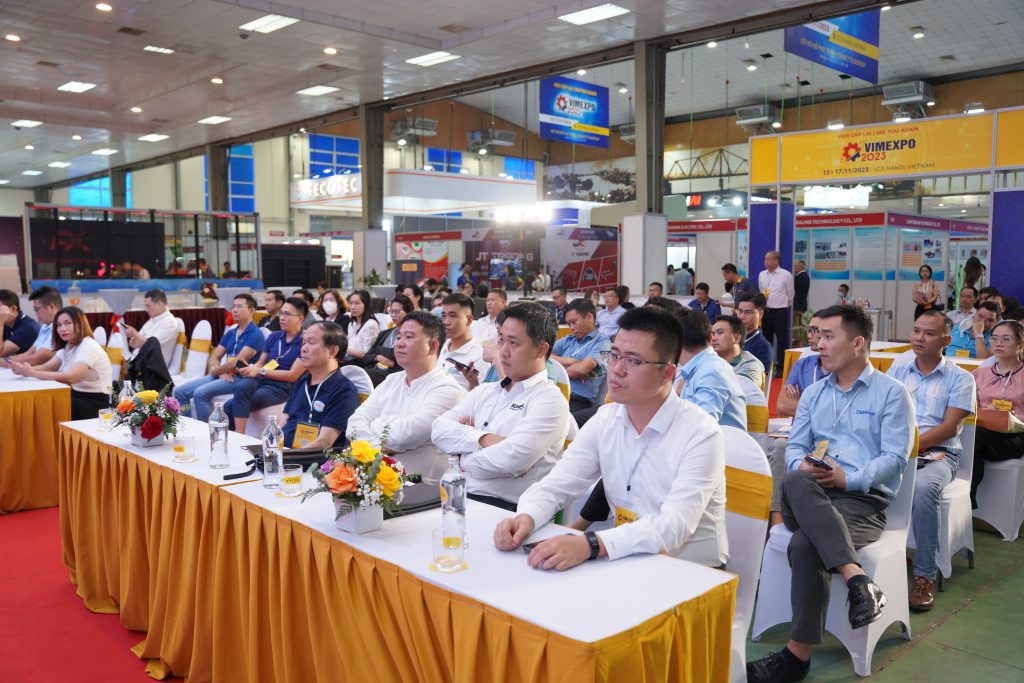 Baudouin having more than 100 years of history (from 1918) is known that marine power applied for cargo ships, container ships, and fishing vessels in the world and Vietnam. In recent five years, Baudouin PowerKit engines were developed in the Vietnam market and got the trust of the leading generator assemblers. Mr. Nguyen Van Hien, Chairman and CEO of Truong Loc Construction & Trading JSC, has a speech sharing the reasons that Truong Loc trusts Baudouin and mixes Baudouin engines in Truong Loc's generator. He highly appreciated Weichai & Baudouin's product quality and after-sales services in the Vietnam market. Mr. Zhang Lei – Service Director of Weichai Vietnam also presented more clearly about Weichai Vietnam's after-sales service, further affirming the trust of customers in Weichai's services & products.
With the motto "We aim at customer satisfaction", Weichai always listens and acknowledges the feedback of customers. In the framework of the seminar, engineers and customers actively discussed with Mr. Yang YongBo – Sales Director of Marine and Industrial – Weichai Vietnam.