A number of US technology firms have announced ambitious investment plans for investment in Vietnam.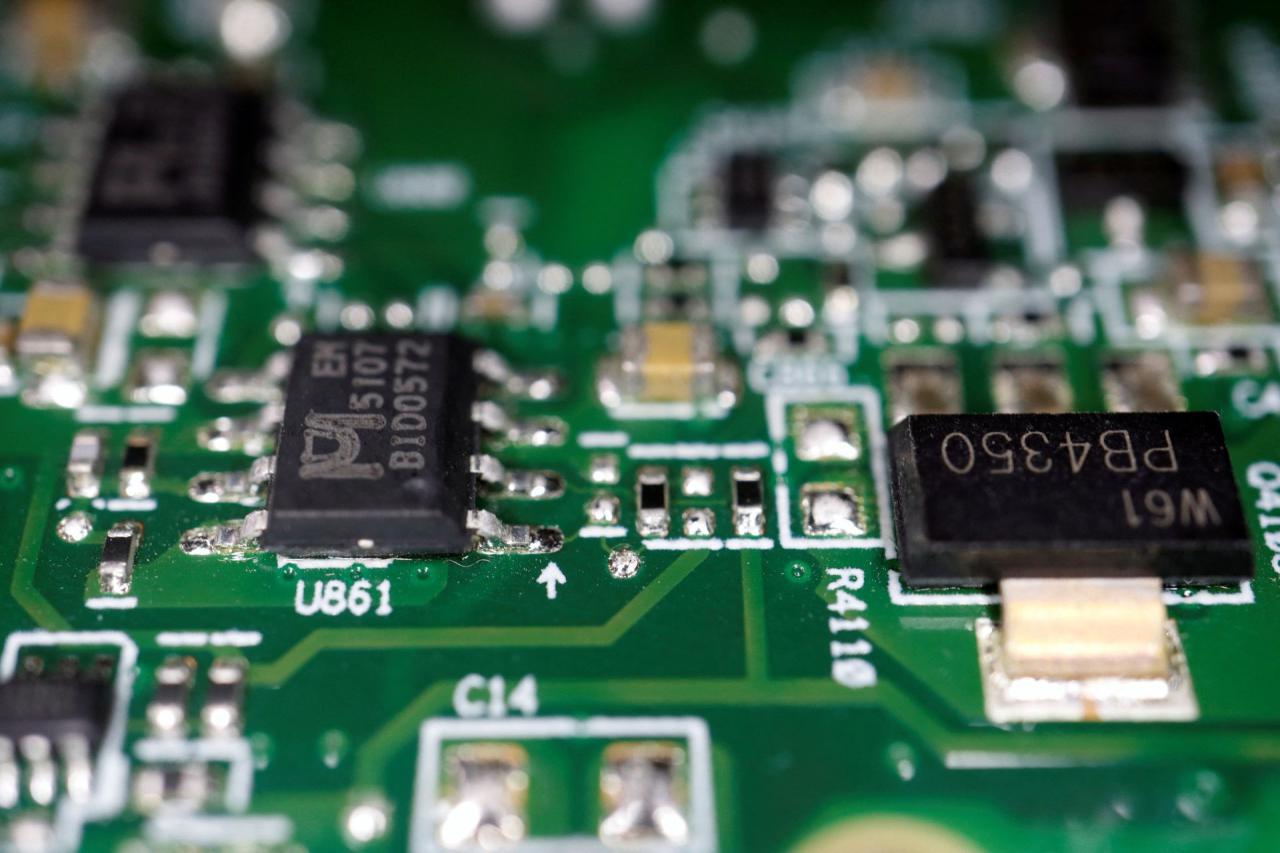 Within the framework of US President Joe Biden's official visit to Vietnam on September 10-11, some US technology firms announced investment projects in Vietnam, including Nvidia and Microsoft's AI project; the building of new semiconductor designing centers in HCM City by Synopsys and Marvell; and the opening of a chip packaging workshop by Amkor worth $1.6 billion in Bac Ninh in October 2023.
Prime Minister Pham Minh Chinh's working visit to the US on September 17-23 also caught attention from US groups, including SpaceX, Coca-Cola, and Pacifico Energy.
According to Minister of Planning and Investment Nguyen Chi Dung, during the visit, the PM had working sessions with many American leading technology groups, such as Synopsys, Meta and Nvidia, as science and technology is one of the pillars in the Vietnam-US Joint Statement.
The US supports Vietnam to develop a semiconductor industry, with the focus on technology transfer, human resources preparation and chip designing.
Expectations on supply chain relocation
When the tension in the US-China relationship began appearing in 2018, American businesses of all scale began thinking of relocating their production bases to other emerging markets such as Vietnam and India, and decided to diversify their suppliers.
When the Covid-19 pandemic broke out, American businesses became more strongly determined to apply the China+1 strategy, which means opening new production bases outside China so as to ease reliance on bases in China.
A report from Rabobank showed that in 2022, it was estimated that 28 million jobs in China depended directly on exports to western markets. American enterprises began relocating their production lines to Vietnam and India so as to cope with tariffs and geopolitical uncertainties.
The restructuring of the global supply chain and the headway made so far in the US-Vietnam relationship all have made Vietnam emerge as an important factor in the transition process.
For the US, the upgrading of the relationship with Vietnam to Comprehensive Strategic Partnership will bring an opportunity to consolidate the industrial production network in Vietnam, and satisfy the requirements of the US market.
As for Vietnam, this is an opportunity to lure large-scale investments, especially in the technology field and industrial foundation consolidation.
Vietnam's economy has witnessed considerable growth in recent years. It attracted $18 billion worth of FDI in the first eight months of the year, up 8 percent over 2022. Large international multinationals such as Samsung, LG and Foxconn, which is a big vendor for Apple, have set up their production facilities in Vietnam.
According to Rabobank's strategist Michael Every, the relatively low salary and young population can offer a qualified workforce and consumer goods market
Natixis' Chief Economist Alicia García-Herrero commented that foreign investors are flocking to Vietnam, which has great advantages in the region as it was the first regional country building multi-field supply chain capability many years ago.
Investment in key technologies 
During his visit to Vietnam, Biden announced the possibility of cooperating with Vietnam in the field of semiconductor chips. The US acknowledged Vietnam's potential in the building of a semiconductors supply chain, especially the capability of expanding the production capacity in the production stages which cannot be relocated to the US.
Intel, the US's leading semiconductor chip manufacturer, has committed to invest $1.5 billion to build a factory near HCM City, which will be the world's largest single assembling and testing unit.
Ted Osius, chair of the US-ASEAN Business Council, has recently predicted that the importance of Vietnam will increase, and that acceleration will be seen when talking about cooperation in the technology field in Vietnam.
In 2015, Vietnam offered two tax incentives to attract investors in the high technology field in Vietnam, including a preferential corporate income tax of 10 percent for 15 years, and asset tax remission.
Also, to encourage foreign companies to hire Vietnamese engineers, the standard VAT of 5 percent instead of 10 percent is applied to activities in the hi-tech field.
High GDP growth expected
IMF (International monetary fund) has predicted that Vietnam's GDP growth will slow down with the growth rate decreasing from 8 percent in 2022 to 5.8 percent in 2023. However, the figure is still higher than the predicted global growth rate of 3 percent.
In a recent report, Natixix affirmed that when the rest of Asia suffers from crisis, Vietnam will still be one of the fastest growing economies.
This proves to be extremely attractive in the eyes of multinationals seeking bright spots in a gloomy economic environment.