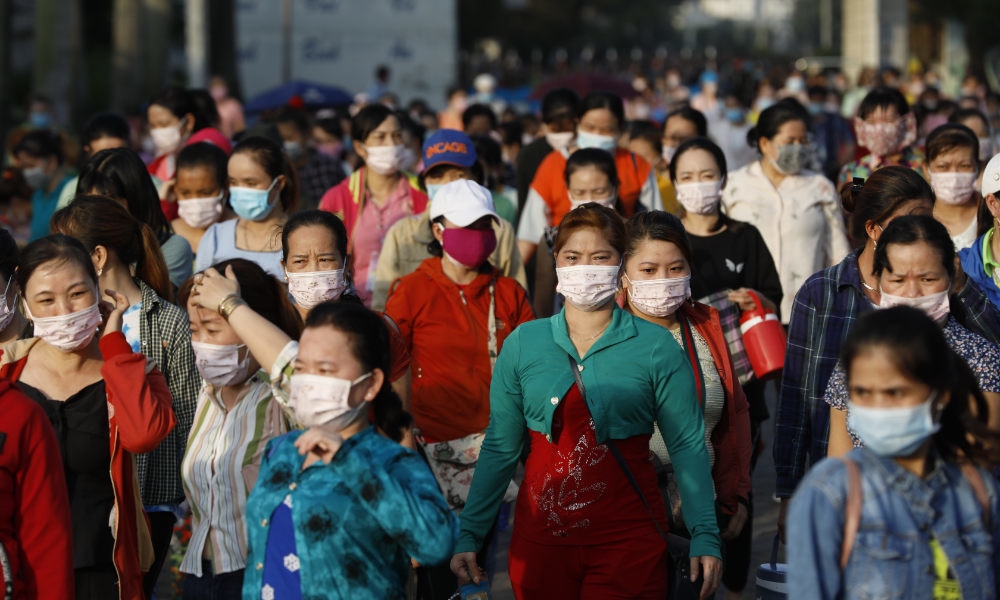 Workers leave the factory of footwear maker Pouyuen in Ho Chi Minh City in June 2021
The World Bank has approved loans worth $321.5 million to Vietnam for two programs to support economic recovery and improve urban governance.
The first, to cost $221.5 million, focuses on policy actions that would make the recovery more inclusive through support for childcare, mobile money, e-governance, and renewable energy, the bank said in a statement.
By improving access to affordable and quality childcare, it would help tackle one of the greatest barriers to women's workplace equality in industrial parks, it said.
Efforts to develop e-governance would lead to the provision of more efficient and comprehensive public services for Vietnamese citizens and firms, while increased uptake of renewable energy would enable the country to prioritize solar power as a greener, less carbon-intensive alternative to coal, it said.
Carolyn Turk, the bank's country director for Vietnam, said: "The Covid-19 pandemic has intensified the need for Vietnam to accelerate reforms required to achieve its goal of becoming a high-income economy by 2045.
"The country must not only manage the immediate effects associated with the pandemic, but also build the foundations for a green recovery in the longer term."
The bank's statement said the second program would help Ho Chi Minh City promote the use of integrated and transparent spatial information for urban management.
The reforms aimed at streamlining business registration procedures and providing better access to planning information would help improve the city's business environment, it said.
The program would help the city mitigate climate vulnerabilities through improved transparency in climate-informed land zoning, expanded drainage coverage and the expected modal shift from private transport to less carbon-intensive public transport, it added.
Source: VnExpress.net